campaign
Gaan the Distance for Ukraine: Lorry departure set for May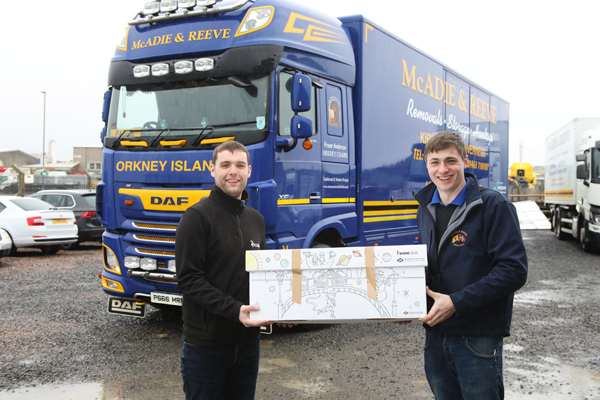 A lorry and trailer laden full of items donated by the generous Orkney public, as part of The Orcadian and McAdie and Reeve's Gaan the Distance for Ukraine appeal, will begin an epic 2,294-mile aid mission in May.
On Monday, May 16, the McAdie and Reeve lorry will depart the county — the start of a mammoth journey to deliver vital items to help the people of Ukraine in the wartorn country.
A deadline for donations has also been announced, as The Orcadian and McAdie and Reeve's appeal for items nears its conclusion.
People have until the end of next week, Friday, April 22, to get their donations in, before three weeks of processing, paperwork and preparations takes place ahead of the trek to Suceava in north-east Romania.
Since launching at the start of March, the Gaan the Distance for Ukraine appeal has received outstanding backing and support from the community as donations of money and items have flooded in.
The huge response the organisers have received means that it is not just a 19-metre lorry that will go to Romania, but an additional trailer also.
Together, they will be jam-packed full of boxes and bags of bedding, pillows, clothes, towels, blankets, mattresses, hospital beds, prams and buggys, wheelchairs, toiletries, sanitary and hygiene products, sleeping bags and children's toys.
The appeal also sought to raise funds for the trip and The British Red Cross Ukraine Appeal, of which more than £11,000 has been raised via the online JustGiving page.
But the total will increase substantially when money and cheque donations are added to this total.
You can still donate to the JustGiving page at: www.justgiving.com/…/gaan-the-distance-for-ukraine
Read more in The Orcadian.