campaign
Gaan the Distance: Day one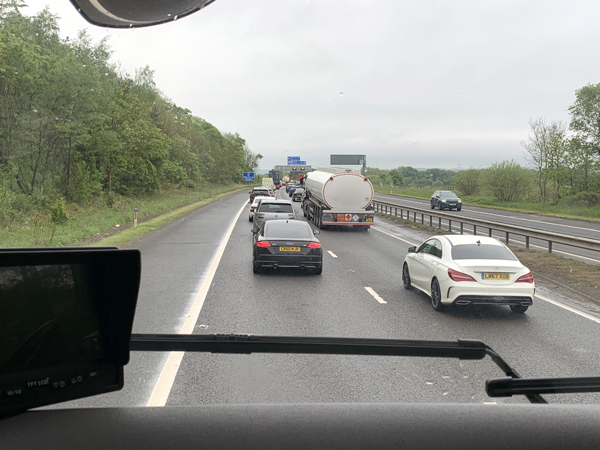 Mark Harcus, a journalist with The Orcadian, and Paddie O'Neill, a driver, with McAdie and Reeve, are currently heading to Romania with a lorry and trailer jam-packed full with aid items for the people of Ukraine.
As part of the trip, and in addition to updates on social media, Mark will be chronicling each day of the trip.
You can chart their progress at: https://glympse.com/!gaanthedistance
The day was finally here.
An idea which had formed during a dog walk around Heddle Hill in March — and hastily was put into action in less than 24 hours — was finally coming to fruition. 
3am was when I woke, and couldn't get back to sleep. Finally, the disrupted sleep ended at 5.20am with the blaring of the alarm clock. 
After rising and a shower, I just had time for a quick cup of tea, a quick check and triple check that I had the most essential item, the passport, and then it was out the door, bound for my carriage and home for the week, a DAF XF 530 lorry, which was waiting for me in Kirkwall.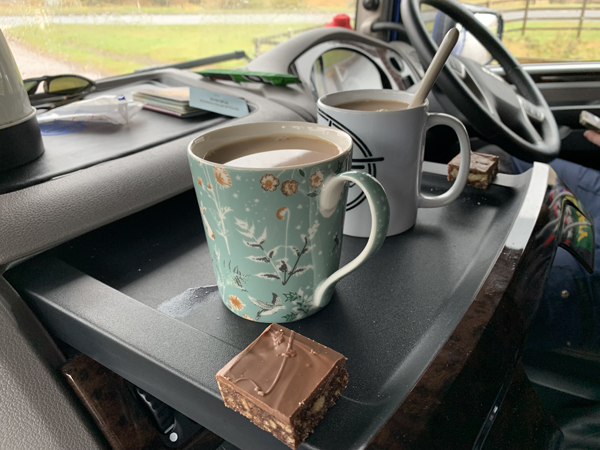 We could have hardly asked for a better day to see us off. It was sunny and calm on board mv Alfred, and Pentland Ferries had very generously provided a free passage to Gill's Bay on the Scottish Mainland.
After a bit of a whirlwind morning involving the skirl of the pipes at the 'Hup — thank you to Laurence Tait — photographs, video interviews and radio interviews, it was finally time to start getting some serious mileage under our belts. 
Our first stop was at Blysthwood Care headquarters in Evanton.
Project manager Finlay Mackenzie has proven invaluable in organising this trip, overseeing and guiding Martin at McAdie and Reeve through logistics, and abiding by stringent paperwork and customs.
Like many other things, the task of sending a lorry to Europe — even if it for such a good cause — has become all the more bureaucratic since Brexit.
I also got a walk around their huge warehouse, where they process thousands of items and package them up in preparation for onward travel. 
After providing us with some paperwork and picking up four small boxes, we were on our merry way south. 
Hoping for a warmer climate on the continent, wisely I decided to keep my shorts in my bag for the day, the weather being grey and wet for most of the day.
After Evanton, it was a straight run south, excluding stops for a couple of driving breaks, which included getting dinner at a service station from a well-known fast food outlet in Carlisle.
The Orcadian representative even managed a very poor selfie to document the dinner!
As I write this, rain is pelting off the windscreen, as every spare minute of the day's allotted driving time is used.
We'll be pushing into Lancashire tonight, before resting up and heading for Dover on Tuesday.