oic
Free re-usable nappies for cash-strapped families initiative to be explored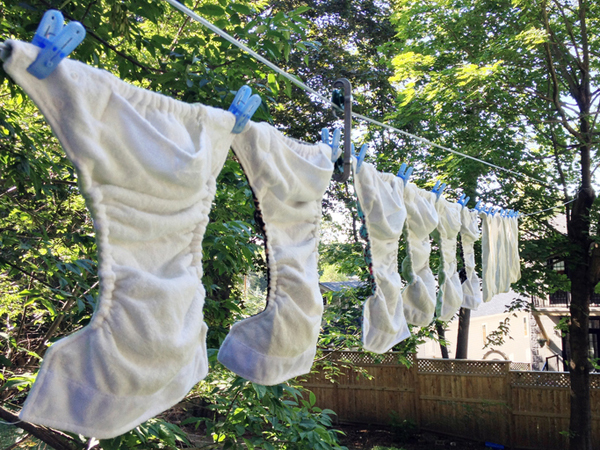 Hard-up families in Orkney could receive free re-usable nappies if a new proposal gets the green light.
The idea was floated by Orkney Islands Councillor David Dawson at this week's policy and resources committee.
He is keen that Orkney joins the five Scottish local authorities which already operate such a scheme.
Councillor Dawson believes the initiative fits the green agenda as well as helping in the fight against child poverty.
The Kirkwall councillor said in addition to the projects in Scotland, similar voucher schemes operate south of the border.
"No such project exists in Orkney," he said.
Councillor Dawson said prior to the election, he had talked with a young local mother struggling with the cost of living.
She was keen to switch to re-usable nappies, both for the long-term cost saving and environmental reasons but could not afford to do so.
He said: "The cost for her and indeed for many others has been a deterrent."
He said Orkney's clinical leads for health visitors and school nurses are keen advocates of re-usable nappies.
He added: "It should be a universal incentive and not just for those on benefits but also help those who are working but on the cusp of hardship."
Stephen Brown, chief officer of Orkney Health and Social Care Partnership, said he is aware of the schemes run elsewhere.
Mr Brown said a complicating factor has been the ongoing surge in energy costs.
But addressing Councillor Dawson, he said: "For all of the reasons you have said — about the preference of many and the green agenda — we'd certainly want to scope it out. It is something we will look at."
Labour MSP Monica Lennon recently made a plea for Scottish-wide free access to re-usable nappy schemes, claiming it could save £1,400 in the cost of bringing up a baby.
Councillor John Ross Scott said any help would be welcome for families on the breadline who are now having to cope with spiralling food and fuel prices and fast-rising inflation.
Councillor Graham Bevan said Orkney's new child poverty strategy needs to prioritise early financial support to families in financial crisis at risk of breakdown.
Council leader James Stockan agreed the council needs to target its resources into initiatives "that make the most difference".
"Every one of us needs to see what contribution we can make," he said.
The latest figures show that an estimated 467 children Orkney were living in relative poverty and 390 in absolute poverty in 2020/21.