news
Four-vehicle accident on Great Western Road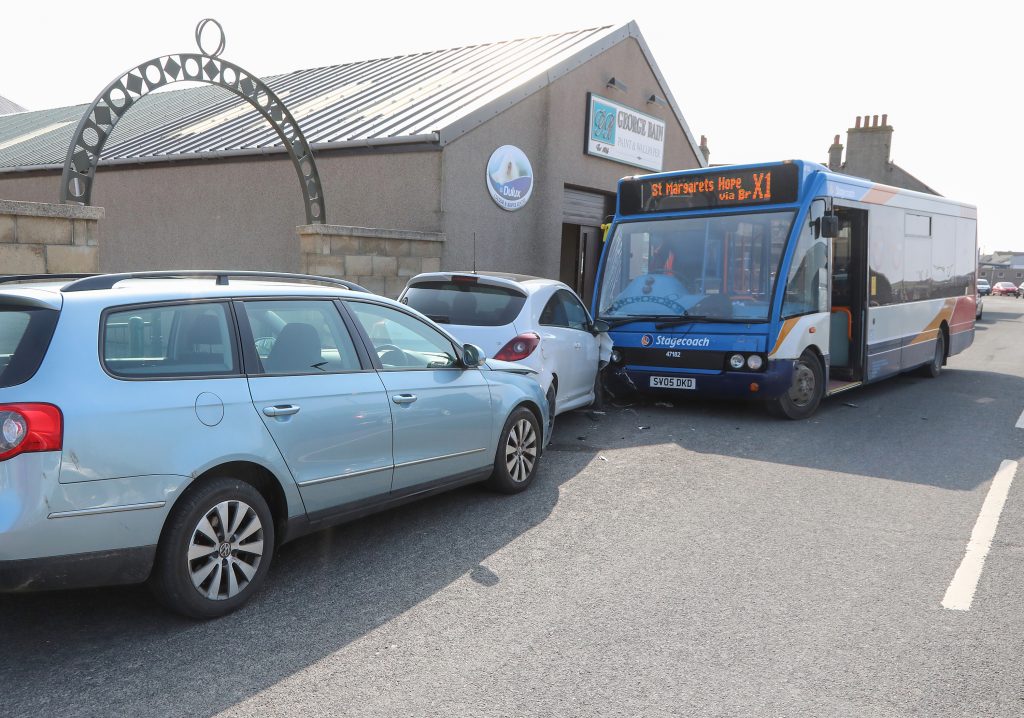 A Stagecoach bus was involved in a four-vehicle road traffic accident in Kirkwall earlier today.
It is understood the bus collided with two parked cars, one of which hit another car on Great Western Road, shortly before midday.
A police spokesman confirmed that no one was injured.
The cause of the accident is not yet known.