news
Fostering and adoption services praised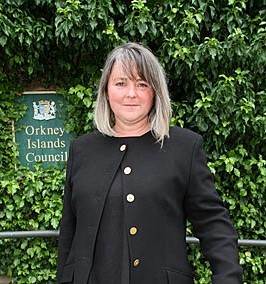 Fostering and adoption services in Orkney have been praised for the support they give to foster and adoptive families and children in the county.
The services, both run by Orkney Health and Care's children and families service, were graded 'Very Good' by the Care Inspectorate, across all areas inspected.
The two short-notice announced inspections took place in October last year.
Inspectors spoke with foster and adoptive families and looked after children, and attended meetings and training.
They were told across both services that families feel well supported by the staff and management.
Inspectors looking at the fostering service found: "It was evident that good outcomes we identified for children and young people were linked to the high level of support provided to foster carers."
They also found the aspirations of children to maintain and build positive relationships with their family and friends were well supported by their foster families.
Suggestions for improvement included ensuring annual reviews are chaired by someone independent.
Inspectors looking at the adoption service observed very good attachments between adoptive parents and their children, and found evidence of very good collaborative working between staff, foster carers and adoptive families which in one case resulted in siblings being successfully re-united during the adoption process.
Areas for improvement identified in the report include a support forum to make best possible use of the professional expertise of staff and experiences adoptive families. This has now been implemented by the service.
Chairwoman of Orkney Health and Care, Councillor Rachael King, said: "Orkney's fostering and adoption service provides a safety net for our young people in crisis. These reports reflect the dedication of the existing foster and adoption families in our community, and the professionalism of our staff supporting them — but most importantly, the effective ongoing collaboration of everyone involved to ensure that the evolving needs of those young people remain supported throughout their journey into adult life.
"I would urge anyone who has thought about adoption and fostering in particular to read these reports and see for themselves the support and help available to Orkney families who make space in their lives to help care for a young person in need."
The full reports are available at www.careinspectorate.com.