news
Former curator's artwork on show at Orkney Museum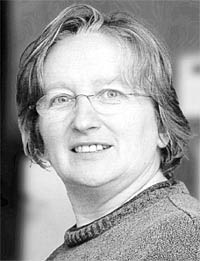 An exhibition of artwork by its former curator of archaeology begins at the Orkney Museum today.
Anne, who died earlier this year, was well known both in Orkney and further afield as the archaeology curator, but friends also knew her as a talented cartoonist.
After her untimely death her family started to gather together and scan her artwork. The full extent of her talent was realised when a series of drawings were found which showed a more serious side to her work as an artist of landscapes, buildings and portraits.
The Orkney Archaeology Society is planning a day of events in Anne's memory on September 10.
Anne Brundle: Cartoons and Artwork will run at the Orkney Museum throughout September.