news
Former Chancellor visits Orkney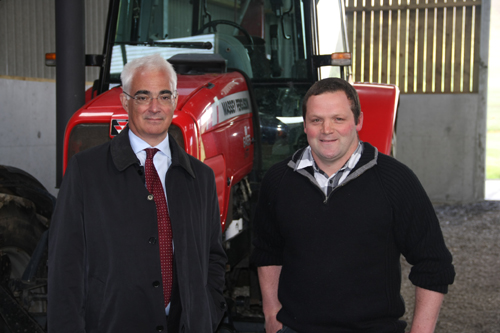 The former Chancellor of the Exchequer visited Orkney  today to officially launch the Better Together Orkney campaign.
Alistair Darling, who is the chairman of the national Better Together campaign, which is promoting a "no" vote towards independence in the 2014 referendum, is the current MP for Edinburgh Southwest.
While in Orkney, Mr Darling visited local renewables consultancy firm Orcades Marine before meeting with local farmer, Al Watson, at Rennibister in Firth.
He then attended the official launch held in the Pickaquoy Centre.