news
Food and drink award nominees announced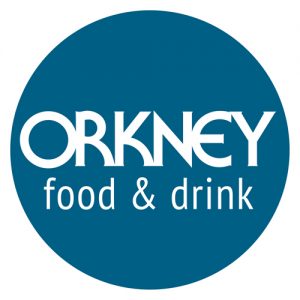 Nominees for the biennial Orkney Food and Drink (OFD) have now been announced.
The awards are to be handed out at a special gala event in Kirkwall Grammar School on Saturday, October 13.
A record 8,250 public nominations were received for the awards, which cover everything from the best bar and takeaway meals, to the finest bakery, fish, drink and dairy products. Voters were also able to nominate their favourite café, tearoom, or local food retailer.
Unlike in previous years, the 2017/2018 awards are being judged solely on public votes — though a 13th award category, covering outstanding performance by a local food and drink business, will be decided by the directors of OFD.
Edgar Balfour, project manager for Orkney food, drink and crafts has congratulated the nominees.
"They're all great ambassadors for Orkney and should be very proud indeed, regardless of who the eventual winners are on the night," he said.
"Each of the award categories received around 600 public nominations, which is an incredible response.
"We'd very much like to thank the local community for their support, and all the visitors to Orkney who also voted for their favourite businesses. The record response we've had demonstrates the passion that exists for Orkney's diverse food and drink sector, where a determination to deliver consistent quality underpins everything."
Best A-la-Carte Meal
Merkister Hotel
Foveran Restaurant
Kirkwall Hotel
Best Café or Tearoom
Birsay Bay Tearoom
Archive Coffee
The Tearoom
Best Takeaway Meal
Gerri's Ice Cream Parlour
The Snak Pot
Leigh's
Best Local Food Retailer
William Shearer
The Brig Larder
E Flett Butchers
Best Kids Meal
NorthLink Ferries
Leigh's
Archive Coffee
Best Meat-Based Product
Orkney Buffalo – Orkney Buffalo Burgers
Williamsons – Steak Pie
Craigie Butchers Ltd – Highland Chicken
Best Fish-Based Product
Jolly's of Orkney – Kirkjuvagr Gin & Orange Smoked Salmon
Westray Processors Ltd – Handpicked White Meat & Cocktail Claws
Pierowall Fish Ltd – Scapa Whisky Smoked Salmon
Best Dairy-Based Product
Orkney Cheese – Orkney Butter
Orkney Creamery – Lemon Curd Ice Cream
Wilsons of Westray – Westray Wife Washed-Rind Cheese
Best Bakery-Based Product
Rendall's Bakery – Rendall's Butteries
Westray Bakehouse – Westray Rolls
Peedie Kirkwall Cakes – Peedie Kirkwall Cake
Best Drink-Based Product
Deerness Distillery – Seaglass Gin
Orkney Distilling Ltd – Kirkjuvagr Gin
Orkney Gin Company – Johnsmas Gin
Best Peedie Product
Orkney Isles Preserves – Chilli Jam
Peedie Kirkwall Cakes – Peedie Kirkwall Cake
Peedie Chocs & Desserts – Smoked Sea Salt & Caramel Fudge