heritage
Folk invited to walk through Islands Deal proposals for world heritage site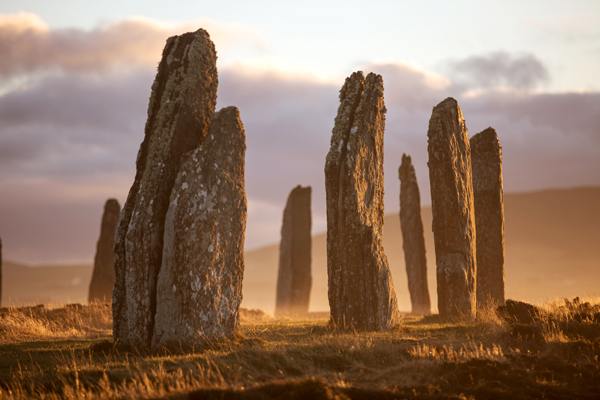 Community views are being sought on options for the future management of the Heart of Neolithic Orkney World Heritage Site (WHS), which includes Skara Brae, Ring of Brodgar, Stones of Stenness and Maeshowe chambered tomb.
Next week, there will be an opportunity for folk to get an inside view of proposals, during in-person consultation sessions in Kirkwall and Stenness.
Known as the Orkney Gateway Programme, the proposals aim to provide a more in-depth experience for visitors from home and away across the WHS and generate opportunities for Orkney folk through a more responsible and sustainable approach to tourism.
The programme proposes improved signage, technology to monitor visitor numbers in real time and apps to suggest alternative attractions. Proposals also include "active travel" routes, e-bike chargers and welcome facilities, alongside coach permits and charging at some car parks.
The programme is being funded with joint investment of up to £6.5 million from the Scottish Government and UK Government, as part of the Islands Growth Deal — a ten-year investment programme jointly funded by the UK and Scottish governments, the three island councils and their partners from the public, academic and business sectors.
During the in-person sessions, due to take place next Tuesday and Wednesday, attendees will be guided through proposals with representatives from project partners.
OIC leader, Councillor James Stockan, said: "The Islands Deal commitment we have from the Scottish and UK Governments to support the Orkney Gateway is hugely gratifying and reflects the position our World Heritage Site holds as one of the jewels in Scotland's and indeed the UK's tourism crown — not to mention the global archaeological significance of the site.
"But we must remember that at the core of this is a landscape and series of monuments which for many Orcadians is a direct, mysterious and powerful link to their past. And we know equally they are held very dear by people who've moved into these islands over the years.
"So, as partners, we are all very clear that we want to gather local people's views on the range of options that we could bid for through our final Islands Deal business case."
The consultation events are scheduled for Tuesday, October 5, at Maeshowe Visitor Centre, Stenness, from 5pm to 9pm, and Wednesday, October 6, at St Magnus Centre, Kirkwall, from 1pm until 5pm.
If you're unable to attend these events, further information is available at www.orkney.gov.uk/orkneygateway. Comments can be emailed to worldheritage@orkney.gov.uk or posted to Orkney World Heritage Site Gateway Consultation, Development and Infrastructure, Orkney Islands Council, Council Offices, Kirkwall, Orkney KW15 1NY.
The closing date for feedback is October 15 at 5pm.