news
Fishing boat crew rescued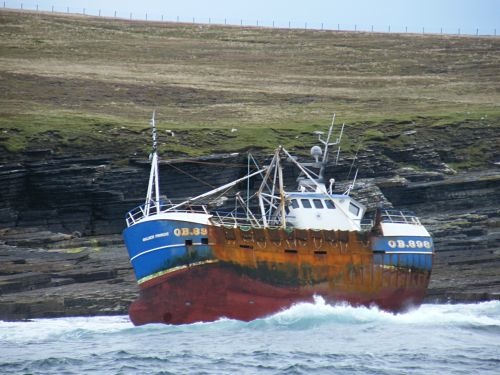 A 19 metre fishing vessel with five crew onboard ran aground off Stroma early this morning.
Aberdeen Coastguard received a mayday on channel 16 at 4.55am from the skipper of the Oban registered scalloper Golden Promise, informing them they had run hard aground. Rescue Helicopter 137 from RAF Lossiemouth was scrambled and the Longhope and Thurso lifeboats were requested to launch.
Steve Quinn, Watch Manager, Aberdeen Coastguard, said: "The crew were all wearing their lifejackets and were initially going to transfer to the liferaft, with the weather conditions on scene westerly winds force 3 – 4 and an easterly tidal stream, the safest course of action was to stay onboard the fishing vessel and be winched to safety by the rescue helicopter."
All five crew were safely airlifted and were taken to RAF Lossiemouth, where they were met by local Coastguard Rescue Officers.
Aberdeen Coastguard said that the none of crew were injured as a result of the incident. The vessel, which ran agound on the west side of the island, was being monitored.