politics
Finnie: 'The current system of funding our councils has had its day'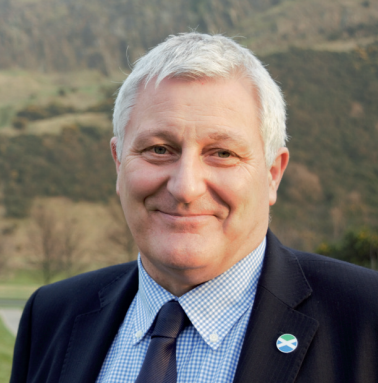 Scottish Green Party MSP for the Highlands and Islands, John Finnie, has said, while he is "delighted" that he and his Green Party colleagues were able to deliver additional funding for Orkney during budget negotiations with the Scottish Government, the current system of funding local councils has had its day.
Writing in a column for this week's edition of The Orcadian, which will be in shops tomorrow, Thursday, Mr Finnie said:
"Orkney Islands Council (OIC) recently announced that a series of public meetings will take place over the summer to discuss its current and future spending plans.
"Over the last two years, my Green MSP colleagues and I have secured more than £7.5 million in additional funding for the Orkney Islands during budget negotiations with the Scottish Government, with the bulk of this cash earmarked for vital inter-islands ferry funding.
"While I am delighted that we have been able to deliver so substantially for communities in Orkney, and indeed across the country, saving many important jobs and protecting local government services, it is clear that the current system of funding our local councils has had its day.
"The Scottish Greens will always try to be challenging and constructive when it comes to the Scottish Budget, it's that approach that has enabled us to deliver huge wins for communities the length and breadth of the country since the 2016 elections.
"But, our councils need more certainty and while I know our efforts have been welcomed, it is simply not good enough that local authorities have to hope that the Greens can pull out an 11th-hour win to secure them the funds they so sorely need.
"That is why, ahead of next year's budget talks, we have called for a substantial change to the way Scotland's councils are funded. A Fiscal Framework has been in place between the Scottish and UK Governments since 2016, providing some degree of transparency and predictability around the fiscal relationship between both Governments.
"The Scottish Greens propose that a similar arrangement should be in place to allow local councils to understand what they might be due down the line, permitting a little more foresight than is currently possible with an annual settlement.
"We'd also like to see our local councils given the option of raising a much greater percentage of their expenditure locally; whether that be through a levy on vacant or derelict land or the introduction of a Transient/Overnight Visitor Levy."
To read the full column from Mr Finnie see page 30 of tomorrow's edition of The Orcadian.