sport
Final call for Sports Awards nominations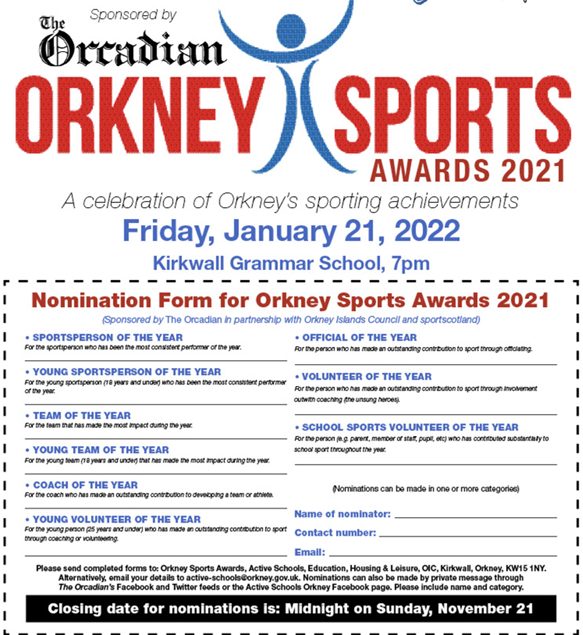 The deadline for nominations for the Orkney Sports Awards closes this Sunday — with folk being urged to get them in before it is too late.
Nine awards are up for grabs before the nomination period closes at midnight.
Catherine Johnson, of Orkney Islands Council's Active Schools Team which co-ordinates the awards, urged the public to cast their votes and recognise and celebrate their sporting heroes.
"Nominations have slowly been coming in and we urge clubs and the public to get behind the sporting community and celebrate the achievements of those involved. As always, we welcome as many nominations as possible, from every sport in the Orkney community," the Active Schools co-ordinator said.
"The awards have played an integral part in boosting the profile of not only minority, but mainstream sports as well, and have shone a light on those whose achievements, dedication and commitment can go unnoticed.
"The awards night on Friday, January 21, 2022, is a night of recognition and celebration for Orkney sport, but without nominations there can be no awards.
"Therefore, I urge the public to get their nominations in before the deadline and make sure their nominee is in the running to take their place at the event in January."
A nomination form can be found in The Orcadian while votes can also be made online and on social media.