sport
Excitement builds as Junior Inter-County returns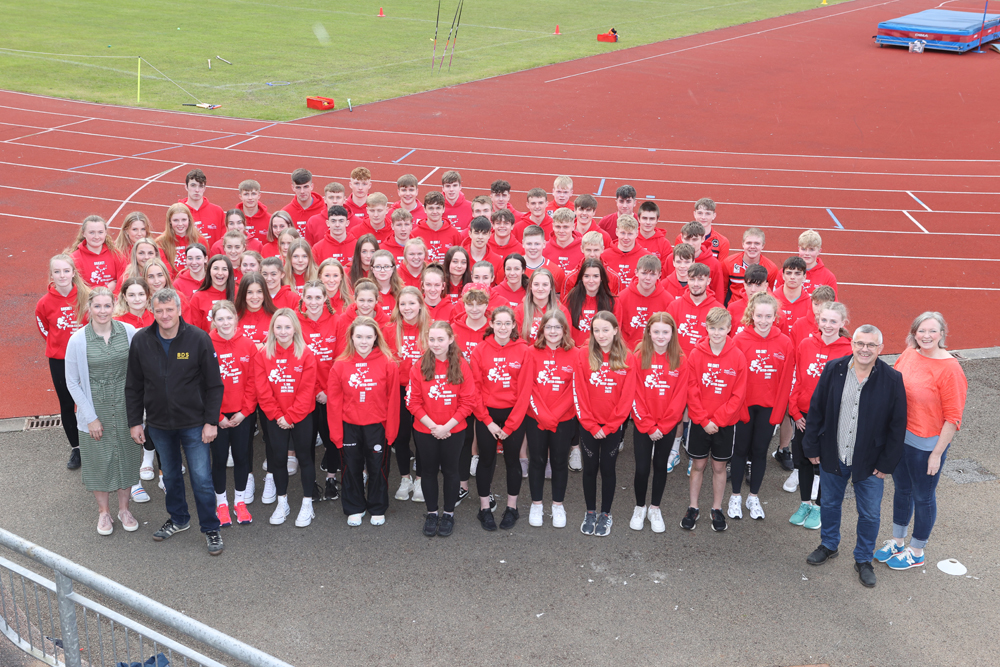 Orkney is gunning to reclaim the Stuart Cup as the revered and special Junior Inter-County returns for the first time since 2019.
The special sporting extravaganza, pitting Orkney and Shetland against each other in five different events, makes its return following the COVID-19 pandemic, this year marking the 73rd edition of the popular competition.
The chairwoman of Orkney's organising committee, Amy Smith, said she was delighted to be looking forward to the inter-county competition's anticipated return, with Orkney the hosts this year.
"We tried a little bit last year to organise and get things going but it just wasn't to be with COVID, so it is fab to have to it back on," said Amy.
"We can't wait for all the kids to be out with their red and blue jumpers on again and out there competing."
For Orkney's swimmers, footballers, athletes, netballers and hockey players, training over the last months is now set to come to a head.
On Saturday, at 11am, the athletics will be the first event to take place, before the hockey match begins at 6pm.
Sunday's action begins in the swimming pool at 10am, before moving to the football pitch at 1pm. The weekend's sport will end on the netball court, beginning at 4pm.
Overall captains of the Orkney side are Sian Smith and Ewan Stevenson.
Stay tuned with every step of the 73rd Junior Inter-county online and on our social media pages with full coverage, reaction and photographs in next week's The Orcadian.