news
Epic walk takes RNLI fundraiser to Orkney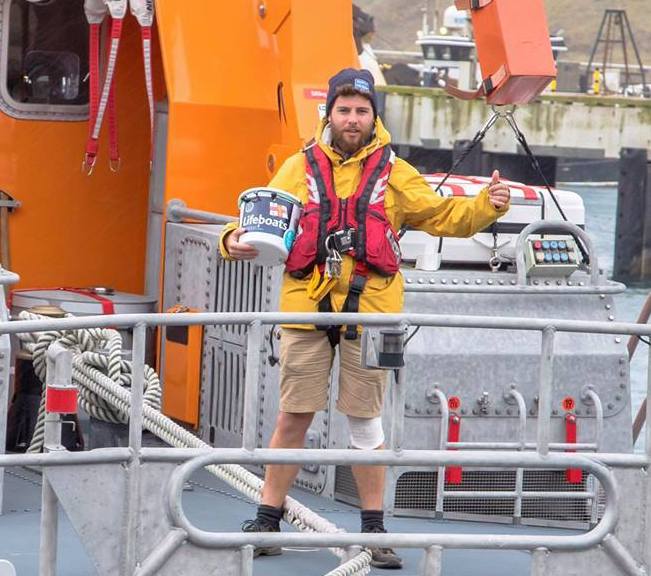 A man carrying out a 9,500 mile fundraising walk around the coast of Britain and Ireland is set to arrive in Orkney this week.
Alex Ellis-Roswell, who left his home in the England almost three years ago, is raising money for the RNLI and is due to arrive in Stromness on Thursday. While in Orkney, he will spend around two weeks walking the coastline and visiting the Stromness, Longhope and Kirkwall Lifeboat Stations.
He explained that all the money he raises gets donated to the stations locally. His fundraising so far has exceeded £40,000.
Talking about his epic journey, Alex said: "On August 3, 2014, I left Kent to walk 9,500 miles round the coast of Britain and Ireland. The RNLI rescue, on average, 23 people at sea every single day. In my opinion, the volunteers who give up so much of their time and put themselves at risk for others in need are heroes. They put themselves right in the thick of what is our most unforgiving environment – our sea."
He added: "They receive no government funding for their lifesaving service. If you agree with me, that RNLI lifeboat crew members are heroes and deserve to be funded accordingly, please consider donating."
As well as carrying a donation bucket, he also raises money online from supporters through donations.
To follow the highs and lows of Alex's walk, see www.facebook.com/alexellisroswell or  www.twitter.com/ellisroswell
Donations can be made online at https://mydonate.bt.com/fundraisers/longwalkround