news
EMEC's Caron Oag wins Professional Service Award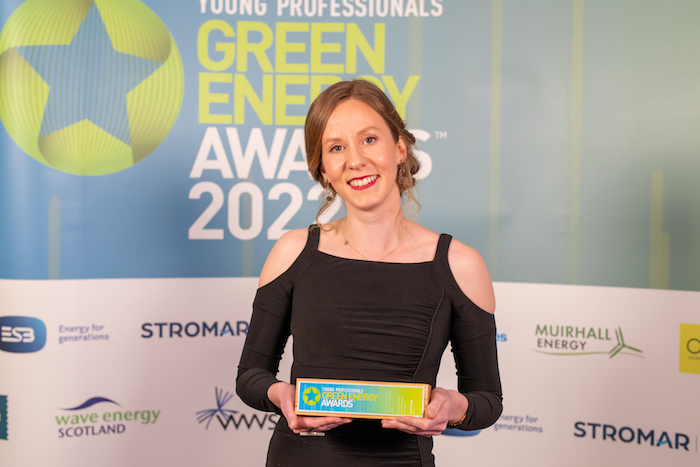 Caron Oag, EMEC's senior marketing officer for hydrogen, has won the Professional Service Award at the Scottish Renewables' Young Professionals Green Energy Awards 2022.
The awards celebrate individuals who will be driving the renewable energy projects of the future. This year, two of the EMEC team were shortlisted: Caron for the professional service award, and Nick Wyatt, EMEC's senior electrical & performance test engineer, for professional service as well as the innovator award.
Having joined the company in 2018, Caron led the development of EMEC's sub-brand – EMEC Hydrogen – showcasing it's work in green hydrogen to a global audience. She has coordinated many high-profile media visits to showcase EMEC and Orkney's hydrogen ambitions, including ABC News, BBC, ITV and Sky News in the run up to COP26 and has recently had editorial published in The Herald, Scotsman and European Energy Innovation magazine.
Caron also leads communications work packages for EMEC's hydrogen, battery, and aviation-focused projects. For example, for the Sustainable Aviation Test Environment, Caron has coordinated significant media outputs on behalf of the project. This includes promoting Ampaire's first electric-powered aircraft, the video for which has garnered over 2.6 million views.
For the full story, see next week's edition of The Orcadian.