news
Drugs dog receives glimpse into life in the county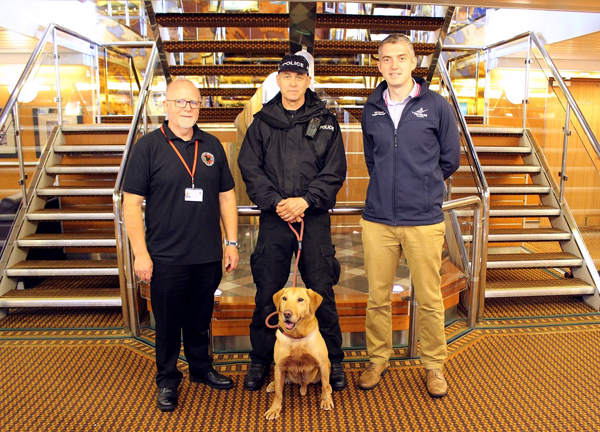 Whisky, who, next month, will become Orkney's first drugs detection dog, has travelled to the county to receive a glimpse into his new life.
The nine-year-old yellow Labrador and his handler PC Matthew Watson, along with Sgt Niall Maclean, travelled to the county on Monday, September 10, for a two-day visit to meet his new team.
Travelling onboard the MV Hamnavoe, Whisky and PC Watson performed a demonstration of their impressive detection skills to shoreside staff, crew and members of the Orkney Drugs Dog Board.
While in Orkney, Whisky will be taking part in community engagement and demonstrations alongside PC Watson, who will be handing Whisky over to a handler at the charity after his October retirement.
Andrew Drever, chairperson at Orkney Drugs Dog, said: "Whisky is an example of how police dogs can have new roles within the community. We hope to use his detection skills on the islands over the next two years thanks to the very generous donation of Whisky from his owner. He will help us all in continuing the great activity that we do in maintaining a safe environment for our local communities."