news
Drifting bulk carrier now repaired and underway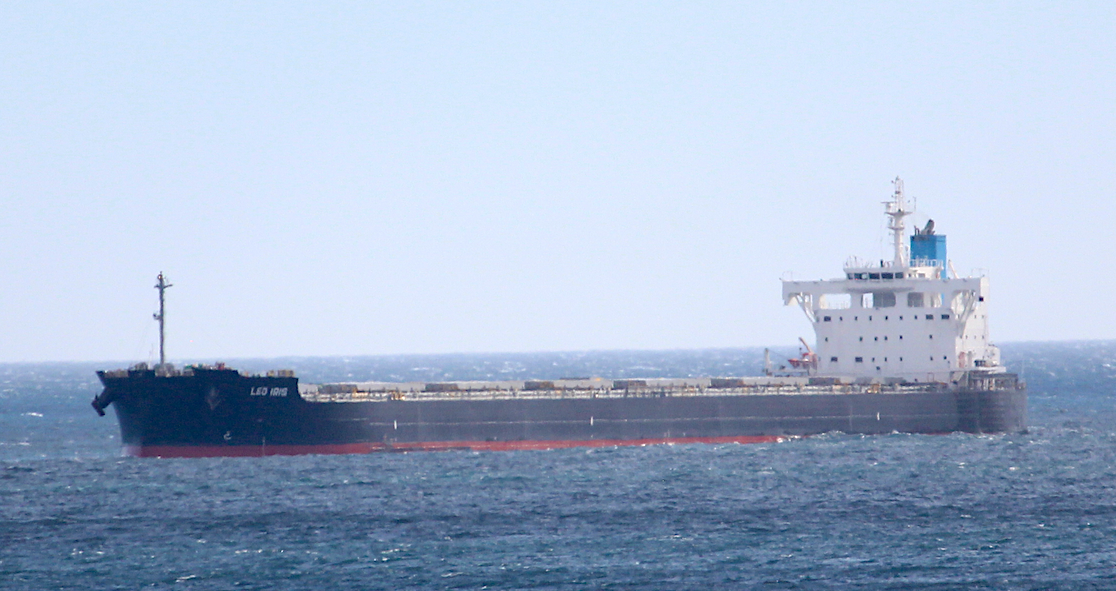 Repairs have been successfully carried out onboard a bulk carrier which suffered engine failure and was drifting in the Pentland Firth last night.
A Coastguard statement said: "Just before 22.45pm yesterday, Thursday, HM Coastguard received a report that the bulk carrier Leo Iris had suffered engine failure and was drifting in the Pentland Firth.
"With poor weather conditions on scene, HM Coastguard immediately called in the ETV (emergency towing vessel). They kept 10 minute welfare checks with the Leo Iris and also informed the duty SOSREP (Secretary of State's Representative) and the MCA's Counter Pollution Team.
"Temporary repairs were made to the vessel and it was able to manoeuvre clear of the Pentland Firth to an anchorage position to the east of South Ronaldsay. The ETV stood by the vessel until it was repaired and underway."
Giving a further update on the situation, the Coastguard added this morning: "Repairs continued to be made to the vessel, and just after 10.30am HM Coastguard was informed that the vessel had been fully repaired and was preparing to restart its journey. The vessel has now weighed anchor and is safely underway."
It is understood that the ship is on a voyage between Norfolk, USA, to Swinoujscie, Poland.
• During the incident Longhope Lifeboat crew were paged at 11.40pm, the boat was made ready and requested to standby by the Coastguard, as the 81,000 tonne ship was adrift north-west of Stroma.
The crew was stood down at 2.23 when it was confirmed by the Coastguard that  temporary repairs had been made and the ship was out of danger.
Coxswain, Angus Budge, said: "This is a good example of a potentially very serious situation where the volunteer crew are ready to respond."