sport
Double bronze for Orkney on day four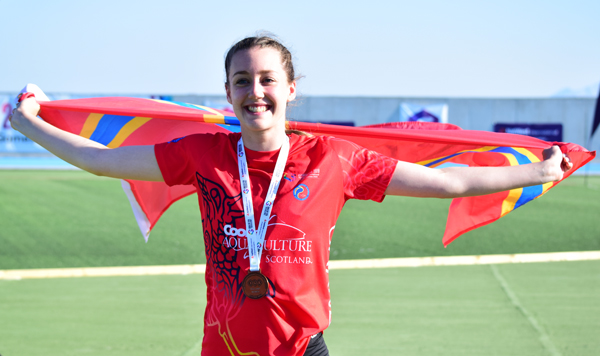 Orkney boosted their Island Games medal tally to three today as Team Orkney secured two bronzes.
Bobby Spence repeated his 2017 feat with a bronze in the three position final before Amy Davis claimed an unexpected joint bronze in the high jump.
Following Mia McAllister's silver medal, this means Orkney sit 17th in the medal table.
On what was a blistering day of sunshine, Spence stayed cool to win back-to-back bronzes.
His total of 417.3 was enough to secure the last podium place although Spence said afterwards he wasn't entirely happy with how he had performed.
Shortly afterwards, Davis followed suit, clearing the bar at 1.56-metres to pick up a bronze medal she wasn't anticipating. She shared it with Faroese athlete Teresa Fríðriksdóttir Bláhamar.
Shetland's Lucy Holden took silver with 1.58-metres behind Teele Treiel who cleared 1.74.
In swimming, Angus Blance set a couple of new PBs and in the 50-metre butterfly, his time of 26.67 seconds was a new Orkney record.
Mia McAllister also set a new Orkney record finishing fifth in the 50-metre freestyle in 26.81 seconds.
Tegan Spence ran a season's best to qualify for the 800-metre final in 2.18.42 and Erika Marwick ran a new PB time of 2.19.37.
Taylah Spence qualified for the 200-metre final and Ellen Hay also ran a new PB in a 200-metre heat..
Orkney's badminton players had a productive day on the courts running through the singles and doubles competitions.
Clay pigeon shooter Michael Drever was in action in the qualifying of the Automatic Ball Trap. This continues tomorrow.
Orkney's sailing team of Andrew Leslie, Mark Holbrook and Joshua Brown continued their campaign on the water.