news
Doonies storm to victory in New Year Men's Ba'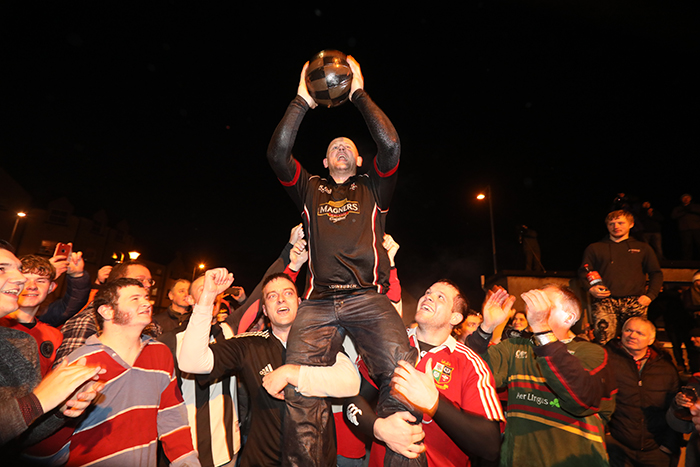 The Doonies stormed to victory in the New Year Men's Ba' earlier this afternoon making it a festive double for the Shories.
Shortly after hitting the water at 4.50pm it was a delighted Kevin Sinclair who was raised on his team mates' shoulders as the winner in a game lasting three hours and 50 minutes.
It was a hard-fought contest from the start as Uppie winner of 25 year's ago Jim Linklater threw the ba' in to the pack on the stroke of one o'clock outside the St Magnus Cathedral.
The Doonies looked to have the edge from the start and the Ba' gradually made its way down Broad Street, then Castle Street and onto Junction Road.
Despite fierce Uppie resistance, the scrum spilled down West Castle Street and onto Great Western Road, then back up Burnmouth Road on to Junction Road.
From here the Doonies sensed victory and refused to be distracted by several Uppie dummy breaks as darkness fell.
The scrum moved quickly onto Harbour Street up to the flood wall and seconds later was launched in to the water to the cheers of the delighted Doonies and their supporters.
Full report and photos in this week's The Orcadian.