news
Digital storytelling programme launched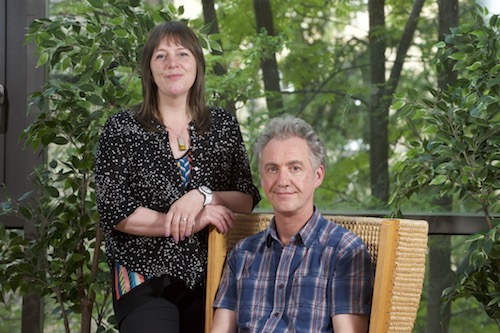 A new programme has been launched that invites people in Orkney to tell their personal stories, whilst developing important digital skills.
Co-ordinated by Scottish Book Trust a Digital Storyteller in Residence programme will take place at Orkney Library & Archive from September 2018 to May 2019.
Statistics show more than one in five adults in Scotland lack basic digital skills. This is often due to factors such as poverty, lack of educational qualifications, disability and age. The project will work with people who aren't currently digitally confident and introduce them to online culture in a way that builds skills and emphasises the personal relevance for them.
Mark Jenkins and Rebecca Marr, Orkney's newly appointed digital storytellers, will support specially selected groups to create their own digital stories about personal experiences important to them. Participants will use digital technology such as tablets, microphones and editing software to produce a narrated story, accompanied by photographs and visual footage. Each story will be narrated and edited by its creator.
Mark is an award-winning film editor and filmmaker who is chair of West Side Cinema in Stromness, and Rebecca is a photographic artist who has worked with Orkney Library & Archive and the Hoy Kirk Heritage Centre on a wide range of projects capturing and sharing local people's stories. Mark and Rebecca currently live in Stromness.
Mark Jenkins, digital storyteller for Orkney, said: "We are delighted to be working with the library services, community groups, third sector organisations and schools in Orkney. On behalf of Scottish Book Trust, Rebecca and I will support local people to develop their skills and confidence in using information technology by creating digital stories. We will also build skills among library staff, local volunteers, third sector and community organisations to ensure there is lasting benefit for Orkney after the residency is complete.
"Telling stories is an important feature of Orkney culture and the Orkney Library & Archive hold a wealth of sound recordings. There is something very powerful about people's own stories told in their own voice and, with this project, we plan to work with the local community to create a new collection of Orkney voices for the library."
Following a successful pilot of the project in 2017, in Ayrshire and Fife, Scottish Book Trust was funded by the Scottish Government to support Digital Storytelling residencies in five library locations: Leisure and Culture Dundee, East Ayrshire Leisure, Falkirk Community Trust, Inverclyde Libraries and Orkney Library & Archive.