news
Danish frigate arrives at Hatston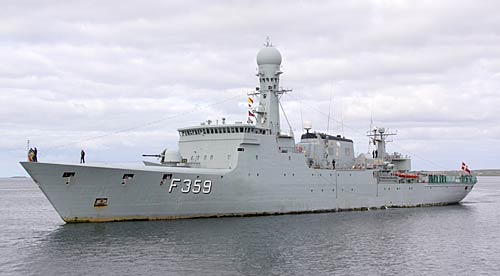 The Royal Danish Navy ship HDMS Vaedderen arrived at Hatston pier shortly before 4pm this afternoon, Thursday.
She is employed to exercise Danish sovereignty in waters around the Faroe Islands and Greenland.
The frigate will be in the county until Sunday morning, and will be open to the public on Saturday, from 2pm until 4pm.