livestock shows
Dale the Labrador named East Mainland Yard Champion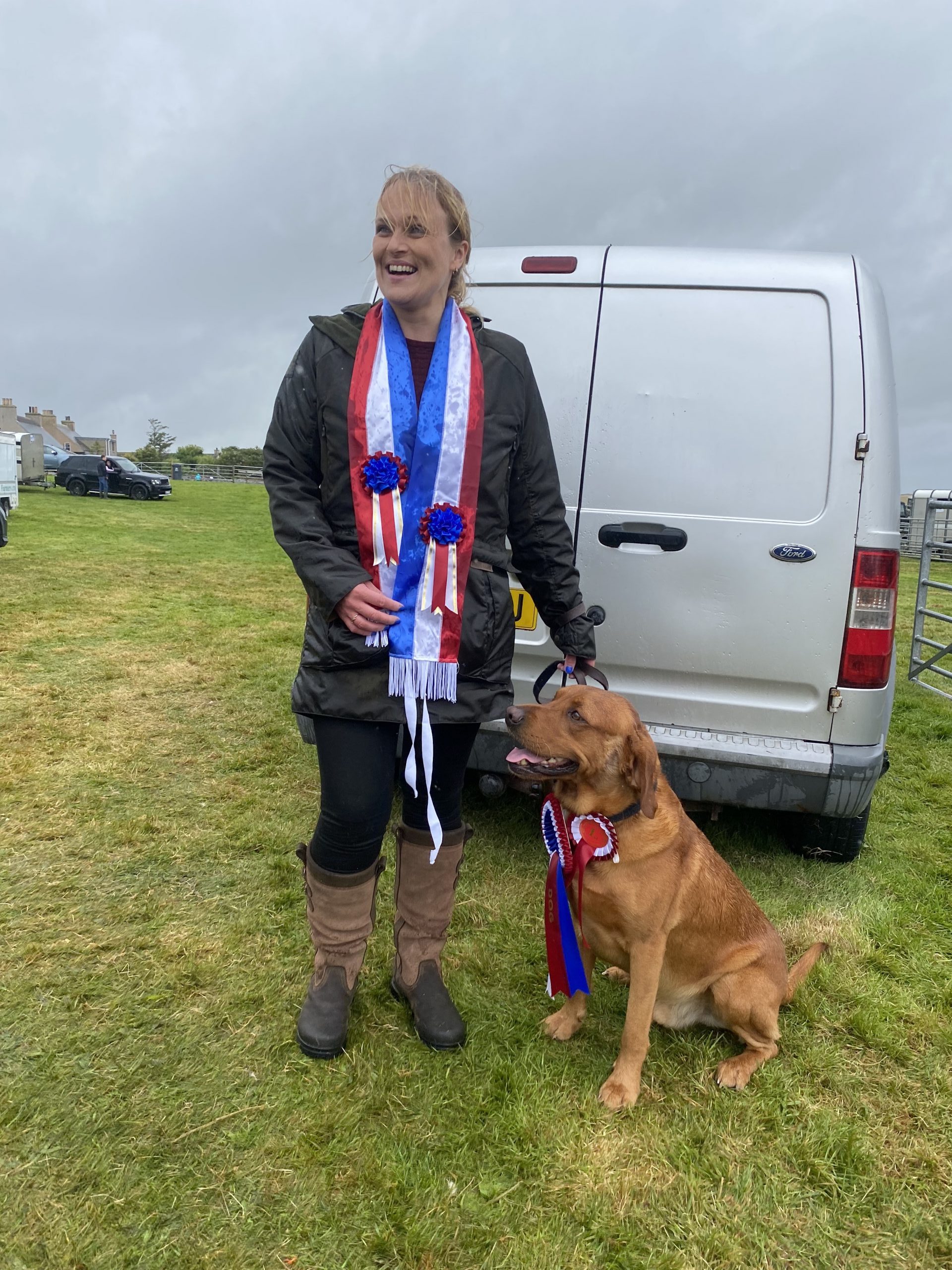 A four-year-old fox red Labrador named Dale has claimed the most coveted prize at East Mainland Show 2022.
Owner Sheila Shearer, of Swarsquoy, Tankerness was left speechless when it was declared that her prized pooch had won the favour of judges across the park, winning the treasured East Mainland Champion of the Yard sash.
The win was even more astounding to Dale's proud owner due to the rarity of a dog achieving Yard Champion status.
It was strong competition for the title this year with Dale clinching it over reserve champion Baillieston Rona, a two-year-old Charolais heifer from W.R Baillie & Co. of Biggings, Toab.
Also in the final ring was the top sheep, a Cheviot ewe exhibited by Hamish Baillie of Sebay Farm, Tankerness; the champion horse, a Thoroughbred-cross-Clydesdale named Bea, ridden by Ellis Inkster from St Ola; and the number one goat — a pygmy named Minerva, shown by Lexie Dearness of Heather Lea, Toab.