news
Cruise liner port calls on the up in 2019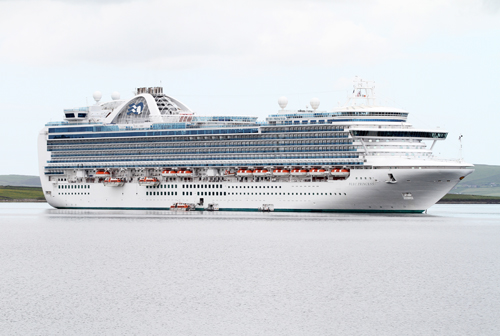 The cruise liner industry continues to go from strength to strength in Orkney, with 170 port calls planned in 2019.
Up from 140 port calls in 2018, there is also already well over 100 ships booked into enjoy the delights of Orkney in 2020.
The 2019 season will also see considerable growth in the smaller explorer ship market.
A total of 71 vessels carrying under 500 passengers are planning visits to the county — up from 54 in 2018 — while there is a reduction from eight to four in ships carrying over 3,000 passengers.
The council say the benefits of this change could be widespread across Orkney with smaller explorer vessels tending to favour an itinerary which is 'off the beaten track' and a willingness to explore options in the north and south isles of Orkney such as Sanday, Westray and Hoy.