news
Cromarty takes the double at 'Hope Show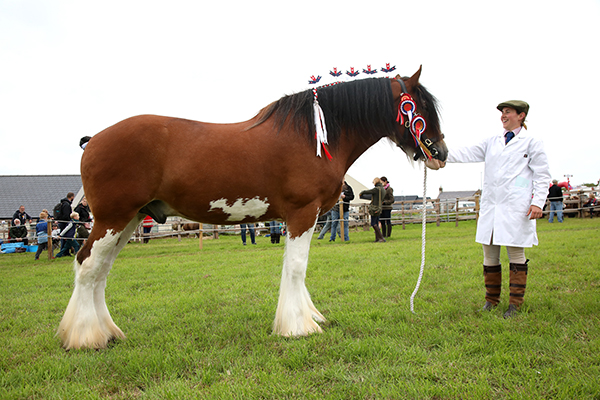 Today's South Ronaldsay and Burray Agricultural Society's annual show — better known as the 'Hope Show — saw Toots Cromarty take the double in the horses section as her seven-year-old Clydesdale, Cruz, was named champion and her three-year-old light-legged champion Just Norski, came in overall reserve.
With the weather staying mostly dry and warm, if overcast, the show yard in St Margaret's Hope saw plenty of visitors and, despite a short shower of rain, was a good day for the animals, competitors and other attendees.
The title of winner of the cattle section was a Shorthorn heifer shown by J. W. Taylor & Sons, from Aikers. The two-and-a-half-year-old, homebred animal is named Odin Lagathor and is out of Lother Lilly and is by a bull bought from John Scott, of Fearn Farm, Ross-shire.
The reserve champion cattle exhibit was shown by A. & L. Cromarty, from Hools, and was a homebred, January-born pure Limousin bull calf named Hools Paulo.
This year's sheep section winner was a Suffolk ram lamb, owned by the show's secretary, Lorraine Stout. The unnamed lamb, which was also the champion Suffolk, is homebred and is January-born.
The winner of the show's goat section was a female kid shown by Barbara Moore, from Greenvale. The pure, four-month-old Red Boar, homebred kid is called Martini and is from a billy called Whisky Galore and out of a nanny called Rosemead, both owned by Barbara Moore.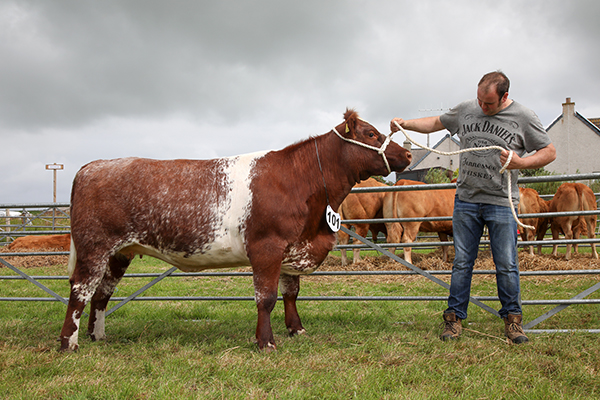 In the poultry tent, Ellen Rendall's Saxony duck, from Wester Holland, was named champion bird.
The winner of the non-dog pets section was Honey, the Syrian hamster, owned by Lia Norquoy, from St Margaret's Hope, and the best dog in the pets section was a three-year-old Goldern Labrador, handled by 12-year-old Rachael Banks and owned by Beryl and Sandy Cowie.
The winner of the show's dog section, was a nine-month-old Black Labrador, named Holly, owned by Nicola Wilson, from Carawell.
In change form the usual proceedings, there was no Champion of the Yard at this year's show, with organisers instead opting to hold a parade of champions.
For a full report from this year's 'Hope Show, see next week's edition of The Orcadian.