news
County Show brings 2015 season to a close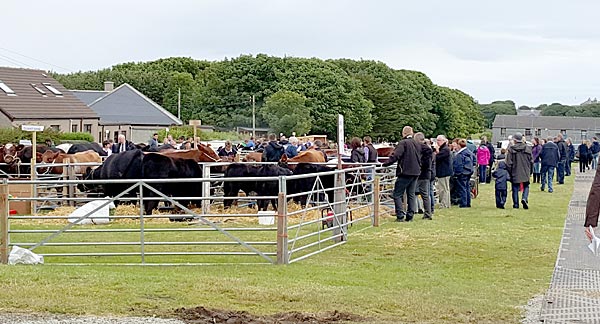 This year's agricultural show season draws to a close today, with the County Show taking place in Kirkwall.
In a year of unprecedented wet weather, Orkney's farming community has suffered immeasurably and the build-up to the industry's usually vibrant show season has certainly been under a dark cloud.
On Wednesday, July 8, the sad news broke that the East Mainland Show would be cancelled for 2015, following a unanimous decision by the show's committee. The East Mainland Agricultural Society cited ground conditions and the long-range weather forecast as their reasons for putting a stop to the show.
Then came news of a second casualty — the Shapinsay Show, whose committee announced their decision later that same night.
With two shows cancelled, questions began to arise over Orkney's four other agricultural shows — particularly in the case of the County Show.
The organisers of the Dounby, 'Hope and Sanday shows all maintained that their shows were doing well, and would be going ahead —  but in the case of the County Show, many noted that Bignold Park, the show's venue, did not appear to be in a very good state.
But following a meeting of the Orkney Agricultural Society, after consultation with Orkney Islands Council, the society formally announced that they would be going ahead with the show, and the venue would be the Bignold Park.
Judging gets under way today, at 8am, with the horses, with the cattle at 9.30am and sheep at 10am.