news
County and Dounby shows cancelled for 2021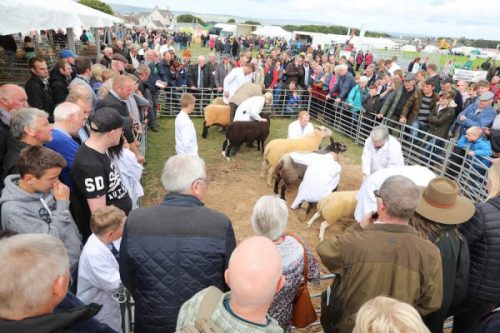 Orkney's two largest annual agricultural shows have been cancelled for this year, amid uncertainty over ongoing COVID-19 restrictions.
Both Orkney Agricultural Society and the Orkney West Mainland Agricultural Society have confirmed, today, Friday, that their respective events will not be going ahead, this August.
This marks the second year in a row that these two shows have been cancelled.
The announcement came after First Minister Nicola Sturgeon laid out a new route map for Scotland's exit from lockdown. Ms Sturgeon gave no clear indication on what position Orkney may be in come August, and the pace in which measures will be lifted remains uncertain.
While the organisers of both County Show and Dounby Show understand this news may be disappointing to many, they have said that the decision to cancel was not "taken lightly" but rather with interests of public health in mind.
A statement issued on behalf of the two show committees reads: "After much deliberation, the Orkney Agricultural Society and the Orkney West Mainland Agricultural Society have both decided to cancel their 2021 shows.
"This has not been an easy decision but in these unprecedented times, unprecedented decisions must be made.
"As we are all too aware, there are five protection levels within the Scottish Governments Strategic Framework ranging from Level Zero to Level Four.
"All of these levels require some form of restrictions for show organisers, and following on from the Scottish Government's announcement on Tuesday there are no clear indications of which level anyone will be in by August.
"Level Zero for example, the lowest level, demands restricted numbers, physical distancing and no non-essential travel.
"It is with this in mind that the societies feel that the health of the public, the exhibitors, volunteers, workers and show personnel must come first.
"It may be possible for the smaller Orkney shows to hold their events. This decision will be made by them in the future at their own discretion.
"We understand this may be disappointing for some, however, please be assured that this decision has not been taken lightly."