news
Council leader praises grass cutting effort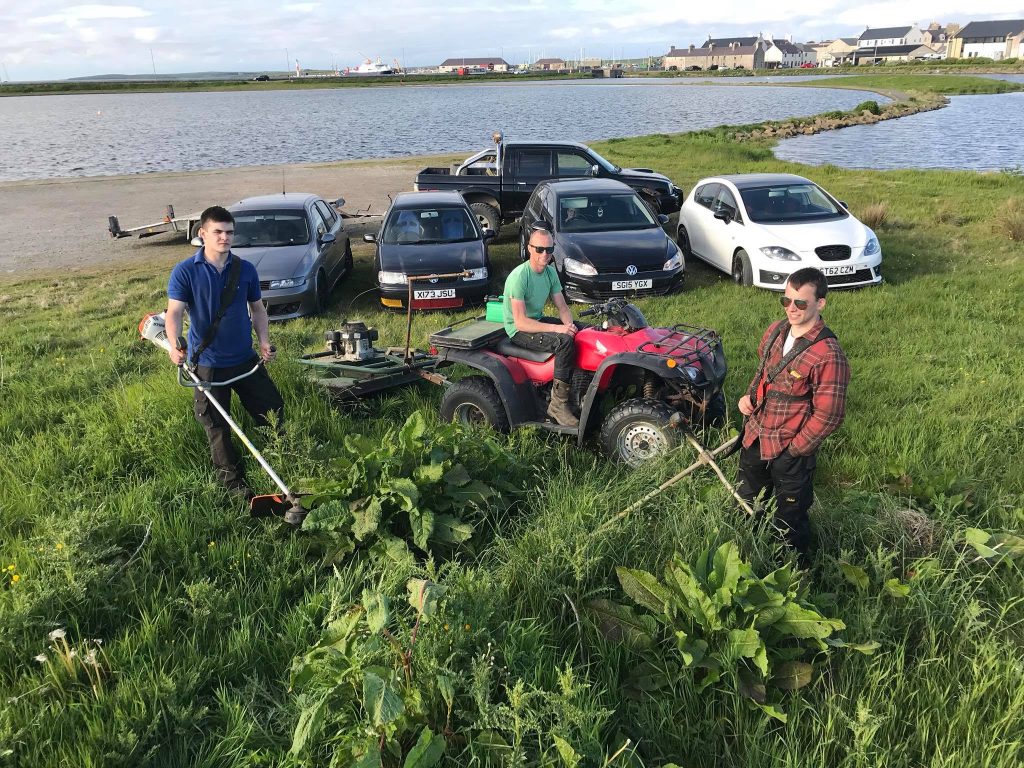 The leader of Orkney Islands Council has praised the actions of a group of local car enthusiasts who last night took it upon themselves to step in and help out financially challenged Orkney Islands Council by cutting and strimming the grass in the popular Peedie Sea park area, completely free of charge.
As reported on The Orcadian Facebook page last night, the area now looks much more tidy after their efforts.
"The council says it can only afford to cut it once this year, and the grass is knee deep, and covered with weeds, so much so that kids can't play on it anymore, so we thought we would step in and do it instead," explained Ian Corse, who swapped his Golf GTI for a 12 mile per hour quad bike, towing an industrial sized lawn mower behind it.
"We want to show that so called boy racers are pillars of the community, not pillocks of the community," he laughed.
He added: "We spoke about doing it during a group chat online and everybody agreed to help out."
Kieran Robertson, who was one of those strimming the grass, said it was such a shame to see Kirkwall looking so scruffy, and was happy to step in, as said Aiden O' Neill. Others involved were Andrew Clouston, Ewan Drury, Phillip Morrison, Jack Waite, Liam Chalmers, Robbie Rendall and Logan Harcus.
OIC leader James Stockan said: "We just want to say thank you to the people who took the initiative and showed the kind of positive support that can be given when the community steps forward like this. There are so many more things that can be done in this community-led way, and we're looking to gather more ideas on how to co-ordinate this kind of thing for the future."
Meanwhile the reaction from members of the public has been coming in thick and fast on The Orcadian Facebook page, with almost 2000 reactions since going online last night, Thursday.
Hundreds of people throughout Orkney and beyond have praised the boys for carrying out the work, both online, and while they were doing the job last night.
Meanwhile, many people have also said that the grass cutting should be the responsibility of the council, which should want to see Orkney looking neat and tidy, both for locals and visitors.