news
Council to consider seeking more households for Syrian Resettlement Programme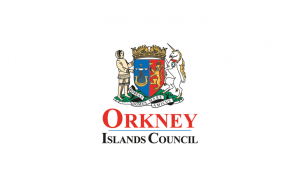 Orkney islands Councillors are today to consider proposals to find two houses, so more Syrian refugees can be welcomed to Orkney through the Syrian Resettlement Programme.
A report is to go before the council's education Leisure and Housing committee later today, Wednesday.
Councillors agreed in December that, subject to conditions, it should seek to take additional households through the Syrian Resettlement Programme.
Once arrangements for further housing have been made OIC would contact the Home Office to formally offer to resettle further families under the programme.
The report going before the committee today, recommends that the council should seek two family-sized properties on mainland Orkney, preferably in Kirkwall Stromness or Finstown, to house two Syrian refugee families in 2018.
In March last year, the council resettled two Syrian households in Kirkwall. The families, both with young children, were living in refugee camps in the Middle East after they were forced to leave their own homes during the Syrian conflict.
They were offered the chance to live in Kirkwall after the Home Office took up an offer from the council to provide accommodation for two families caught up in the fighting  — as part of a UK-wide resettlement programme.