sport
Confidence high for Orkney FC ahead of crunch Invergordon clash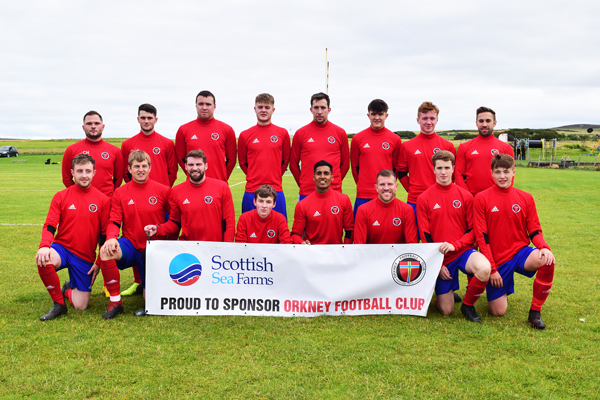 Despite suffering a first defeat of the season last time out, Orkney FC have all the tools at their disposal to beat North Caledonian League leaders Invergordon, according to Charlie Alway. 
The Orkney boss watched his side start the new year with a hugely disappointing defeat away to Thurso, but he has faith in his team to bounce back with a match-winning performance on Saturday. 
Alway said: "The games, when we play against Invergordon tend to go both ways, but we approach it by looking for our experienced players to win their battles, and you look for your less experienced players to do the jobs that they are in the team to do to the best of their abilities.
"If we get that combination right, we will give ourselves a really good chance." 
Orkney currently sit fourth in the North Caledonian League but are seven points behind Invergordon with a game in hand.
A defeat would put huge dent in Orkney's title charge but Alway is confident in his side gaining a positive result.
He said: "With five teams effectively competing for the title, it seems that it is a must win game, but there are going to be twists and turns.
"If we don't win on Saturday, it starts to narrow that window a little bit, but we go into every game and every competition expecting that we have the tools to win. 
"It is no different on Saturday, so if we provide the moments of clinical finishing and the good defending that we need at the top and bottom of the pitch, then I think we can come away with a result."
This Saturday's away game at the Recreation Ground in Invergordon is set to be a thrilling encounter, played out by two of North Caledonian's best.
Alway continued: "Invergordon are a good strong side normally, they play on a big pitch and they have got threats that we know about."
The manager does not expect to make any changes from the team that fell short to a James Murray penalty against Thurso. 
Former captain Owen Rendall is back training with the squad on his return from a long-term injury. Alway expects the experienced midfielder to be back competing for a place by the end of January. 
Liam Delday has been instrumental in Orkney's success so far this season, scoring 18 goals in all competitions, and he will be a key driving force in Saturday's clash. 
Alway explained: "Liam is a very good player. Obviously the older he is getting, he is becoming more experienced with the level of performances he's putting in and he's been consistent.
"That's why we have seen him climb up the goalscoring ladder, and I would expect that to continue and if anything to improve."
He added: "We have had a good first half of the year. We've got a cup in the bag halfway through the season. We have had a good start but, obviously part of what motivates the players is the trophies.
"It was great to get to the new year unbeaten but the goal is now to get to March with the title still in our own hands."