news
Company exploring decommissioning plans for Lyness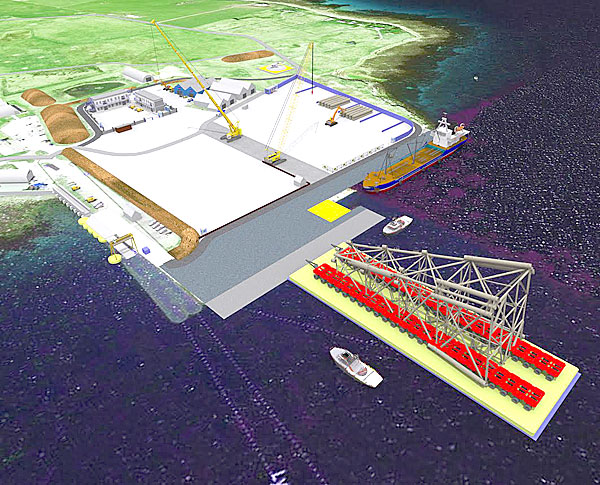 Orkney Islands Council is giving a specialist company the opportunity to investigate Lyness's potential as a base for North Sea oil and gas decommissioning work.
DSM Demolition has held early discussions with the OIC and visited Lyness to carry out an initial assessment.
The company believes that Lyness has the capacity to provide a base for their activities in northern Scotland, and that the broad base of skills and resources available locally are of great interest to them.
Following agreement by the council, the company will now carry out further exploratory work.
During this period, the company will engage with the council, local businesses, and the Hoy and wider Orkney community as it develops its proposals. It will also engage with the oil and gas sector to determine potential business for a new facility and undertake the environmental assessment and feasibility testing processes which are essential to ensuring the sustainability of development of this type.
Last night, Tuesday, councillors and OIC officials, and DSM's Graham Crowe, discussed the project at a meeting of the Graemsay, Hoy and Walls Community Council, to which the whole community were invited.
Council Convener Steven Heddle said: "This project has the potential to create significant employment, a range of business opportunities for local companies, and considerable economic benefits for Orkney as a whole.
"There will be a growing demand for oil and gas decommissioning facilities in the years ahead. Lyness and the natural deep-water harbour of Scapa Flow, with their location close to the North Sea, are ideally located to serve as a potential base for work of this kind.
"We now look forward to working with the company. Our priorities will be to ensure that Orkney benefits economically and that a development of this type is approached in an environmentally responsible manner, in order that we maintain our excellent track record for stewardship of our local environment and the seas around us."