news
Community projects win support of councillors ahead of funding deadline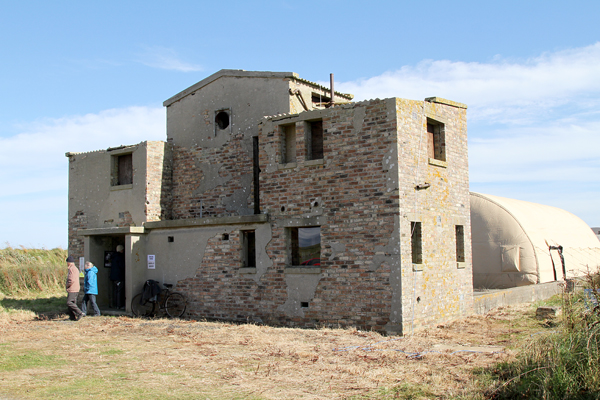 Two community projects — one to restore a wartime airfield and the second to establish a community resource hub in one of the North Isles — which are hoping to tap into Scottish Government funding, have been backed by Orkney Islands Council.
Councillors on the community development fund were unanimous in their support for the projects put forward by Birsay Heritage Trust and the North Ronaldsay Trust.
The trusts are aiming to secure funding from the Scottish Government Regeneration Capital Grant Fund (RCGF) which supports locally developed regeneration projects that involve local communities, helping to support and create jobs and build sustainable communities.
Both projects passed a stage one assessment, meaning submissions of second stage applications — outlining in greater detail their proposals — was required before the October 22 deadline.
Now, having had an opportunity to scrutinise the two projects in greater detail, OIC will submit the two applications on behalf of the two trusts.
It will then be up to the Scottish Government to consider whether to make an offer of funding from the RCGF.
The Birsay Heritage Trust is hopeful that their long-term ambition of repairing and restoring the former wartime airfield, known as HMS Tern, will come to fruition.
The two-phase project will initially focus on repairing the deteriorating historic structures and providing heritage interpretation, upgrading access across the site, and putting in place sufficient facilities to ensure a viable basic level of income, including glamping and campervan facilities. 
The trust is seeking an RCGF grant of £843,744 to assist in the £1.17million phase-one work.
The second phase will look to extend the visitor facilities, digital heritage interpretation and collections display, once HMS Tern has "bedded in" as a heritage destination.
In North Ronaldsay, the trust is seeking £985,460 to progress an intergenerational project to restore redundant property and land into a productive workspace hub and develop new facilities to create a community and lifelong wellbeing hub.
The hub includes their meat larder enterprise — reported in this week's The Orcadian — as well as a heritage centre, a health and wellbeing centre and meeting rooms in a £1.5million project.
These new facilities also come with strong green credentials, with the new proposed facilities being powered by renewable energy.
Phase two of the project, which includes plans to build four affordable homes and run a community electric minibus service, currently remains in the pre-planning stage and is yet to be formally agreed by the trust and community.