news
Charolais bull named East Mainland champion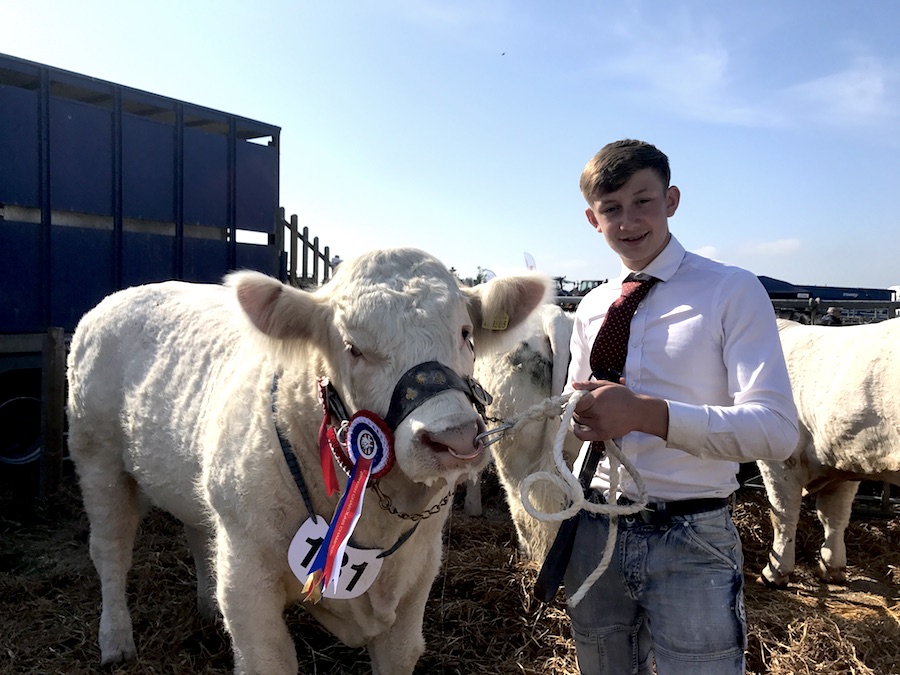 Champion of the Yard at the 120th East Mainland Show was a 2018 April-born Charolais bull, Baillieston Ohio, home bred by W.R. Baillie & Co of Biggings, Toab, and shown by 16-year old Findley Cooper.
Clearly delighted with his first championship win, Findley said: "In the morning we lined up the cattle we thought would do well and my step dad, Magnus, his brother Rognvald and my brother Aiden picked their ones and I was left with the bull that ended up winning."
The bull — which will be going o to be showed at the Country Show on Saturday — was sired by Baillieston Lord out of Baillieston Lydia.
Findley, who has handled cattle at the East Mainland Show for the past six years, added: "It would be unreal to do the double now and win the county. I can't wait."
There were two reserve winners for this years overall contest, with the champions of both the sheep and horse section sharing this prize.
Kelly Peace of Hools Shetland Pony Stud, The Brough, Toab claimed the top prize in the horse section with her six-year-old Shetland Pony mare, Hools Janet. The sire of Hools Janet was Wells Masterclass and the Dam was Merkisayre Poppy.
Championing the sheep section was Robbie Scott of Dawn Cottage, Holm with his Texel gimmer.
Meanwhile, champion of the poultry section was E.R. Craigie of Willowvale, Tankerness with a white call duck.
Top dog at the show was Dale, a 2-year-old fox red Labrador, owned by Raymond Shearer of Swarsquoy, Tankerness.
Winning the goat section of the show was Heather Croy, of Greenhall, Deerness, with her goatling, Summerdale Kandy.
Championing the pet section was Ann Smith (11) with her two-year-old rabbit, Mr Sniffles.