news
Chairman's honour for The Orcadian at Scottish Press Awards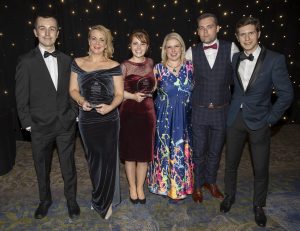 The Orcadian has taken home two prizes from the Scottish Press Awards, held in Glasgow, last night.
As well as receiving the runner-up trophy for Journalism Team of the Year – in a category where The Orcadian was the only local title – the newspaper also claimed the inaugural Chairman's award.
This new award goes to the publication which made the biggest contribution to Scottish news publishing, independent journalism and the Scottish news market over the course of the past year.
Judges said that The Orcadian won this award for the way it served its local community and "stood up for its readers" during the pandemic.
Chairwoman of the judging panel, Denise West, praised the newspaper, adding: "This one small title went out of its way to do its bit with tangible help for its community by giving up vital revenue to reduce advertising rates so small local companies could market their services cheaply and rebuild."
The annual Scottish Press Awards are hosted by the Scottish Newspaper Society. This year's ceremony was presented by broadcasting legend Jackie Bird.
With local, regional, and national titles all competing for the various categories, The Orcadian also made the shortlist for Local/Weekly Newspaper of the Year and Local/Weekly Campaign of the Year. The Orcadian's chief reporter, Sarah Sutherland was also shortlisted in the Local/Weekly Reporter of the Year category.