news
Ceilidh Trail set to visit Orkney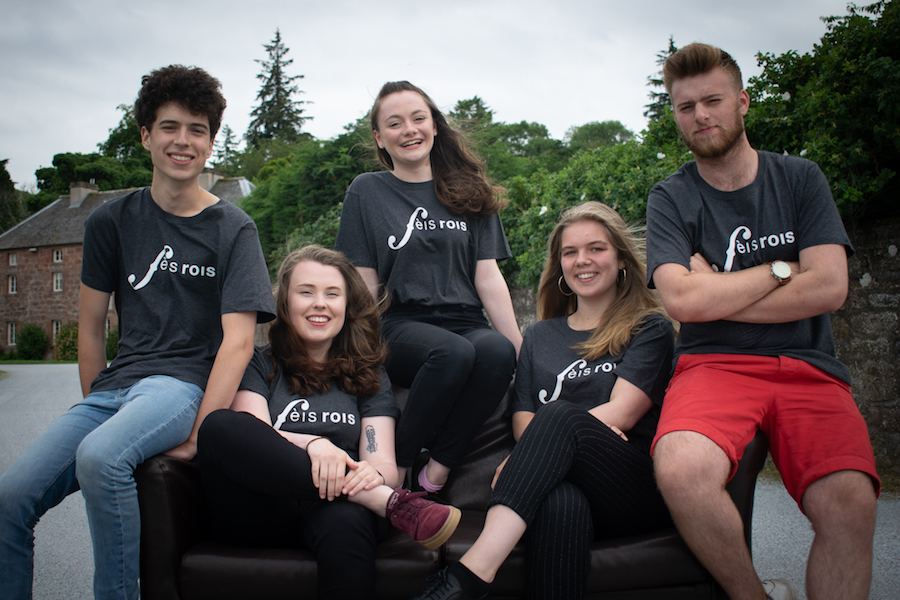 The Fèis Rois Ceilidh Trail is returning to Orkney this month!
The trail, which sees 15 young musicians from across the Scotland tour nationwide, aims to give visitors and locals in each tour stop a taste of authentic Scottish traditional music.
The Orkney leg of this year's tour will be kicking off at Skaill House in Sandwick, next Tuesday evening, August 7, with three further gigs at St Magnus Cathedral (Wednesday afternoon); the Stromness Hotel (Wednesday evening); and The Reel, Kirkwall (Thursday evening).
The young folk involved are aged between 16 and 25, with many of them are studying at some of the country's leading music schools, including the Royal Conservatoire of Scotland. This project provides a professional development opportunity and a stepping stone between studying and launching a career as a performing artist.
This year's Ceilidh Trail features Orkney's own Josephine de Geer on flute, along with Emily Shields from Stirling on guitar, Steven Stark
from Auchtermuchty on drums, Lewis McLaughlin from Edinburgh on fiddle and Caitlin Forbes from Caithness on voice and fiddle.
The group will highlight Scots songs and tunes on their tour from the very south of Scotland  all the way up to Orkney.
Fèis Rois chief executive Fiona Dalgetty said the team were excited to be bringing this year's Ceilidh Trail to
Orkney with another stellar line-up of young musicians.
"The Ceilidh Trail is a hugely successful cultural tourism project and we now see visitors to Scotland planning their trips so that they
can link up with our concerts throughout the summer," she explained.
"We are pleased to be building on our successful partnership with Scottish Natural Heritage with performances at nature reserves
across the country. In Orkney, we are partnering with the The Reel, St Magnus Cathedral, and others to showcase high-quality Scottish traditional music."