news
Carmichael challenges government to deliver fair funding for farmers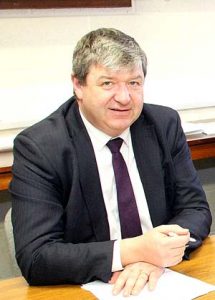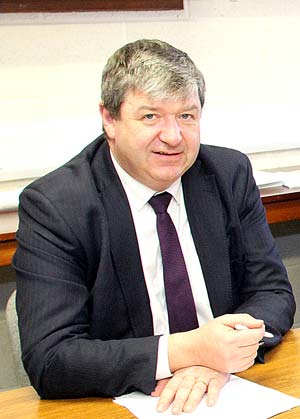 The Member of Parliament for Orkney and Shetland, Alistair Carmichael, has challenged the UK government's farming minister to secure fair, long-term funding to support the agriculture industry at a debate he led yesterday on the future of the farming industry post-Brexit.
Mr. Carmichael also set out what he says must be the objectives of a new farming framework in yesterday's debate, in Parliament.
Speaking in the debate, Mr. Carmichael said: "To my mind, there are something in the region of four different objectives that such a new framework would need to have built into it. First, and most importantly, it would need to preserve the functioning and integrity of the UK internal market. That is important for consumers and producers across the length and breadth of the country.
"Secondly, it would need integrity, to ensure that the UK was in a position to enter into trade agreements with other countries. Thirdly, it would have to ensure that the United Kingdom could continue to meet its existing international obligations, never mind those that we may seek to take on. Fourthly, it should provide for effective management of common resources."
Mr. Carmichael went on to say: "Inevitably, one comes on to the question of finances. Currently, the United Kingdom remits money to Brussels, which then pays the respective Administrations money that goes in a dedicated way to farm support. Obviously, after our departure from the European Union, that supply line will be significantly shortened and we shall look to the Treasury.
"I do not see any other mechanism than that the money should come from the Treasury, but perhaps the Minister has other ideas about how that would work. More importantly, even than that, we need to know the mechanism by which that funding will be distributed across the different parts of the United Kingdom. For most public spending purposes, we currently have the Barnett formula, but that takes into consideration a whole range of different matters that would not really be relevant, so some sort of thinking at this point will clearly have to be done."
Responding on behalf of the government, farming minister George Eustice said: "As a government, we have been very clear that we will keep the cash total the same until 2022, but we have given a very clear undertaking that we will seek to phase out over time the single farm payment and to replace it with the new environmental land management scheme, which will be funded. It is not the case that funding will end in 2022; at this stage, we have not set out exactly what the figure will be post-2022, but we are absolutely clear that there will be a gradual transition and a funded policy to support our environmental land management scheme after 2022."
The minister also stated: "The right hon. Member for Orkney and Shetland and others talked about the importance of UK frameworks. We absolutely recognise that and I think that all other parts of the UK do, too. As he pointed out, when we consider the UK framework, we will be looking predominantly at two areas: first, what is required to protect the integrity of the UK single market. Clearly, we could not have one Administration subsidising sheep farmers in a way that would be to the huge detriment of farmers in other parts of the UK. There would have to be some boundaries.
"Secondly, everyone accepts the need for UK frameworks when we talk about what is necessary to secure international agreements, be they on trade or other matters: things like phytosanitary, food safety and traceability issues to protect our export market. We will have to have some kind of framework and common outcomes and objectives to deliver those things.
Commenting after the debate, Mr Carmichael said: "This is a debate that the National Farmers' Union of Scotland has been calling for and I was delighted to be able to secure time for it in the commons. The debate, however, was not so much an event in itself, as the start of a process. It is a subject to which we shall return in the future and I look forward to continuing to work with farmers' and crofters' representatives so that their voices are heard in government.
"While the Minister seems to appreciate the different challenges faced by the industry, the government's willingness to only commit money up until 2022 before a change in the funding support system, remains concerning. Farmers and crofters in the Northern Isles, need and deserve more detail on what comes next. The UK government must continue to work with the devolved governments, farmers, and other stakeholders to ensure that one of our most valuable rural industry continues to thrive."