news
Carmichael challenges UK arms deal with Saudi Arabia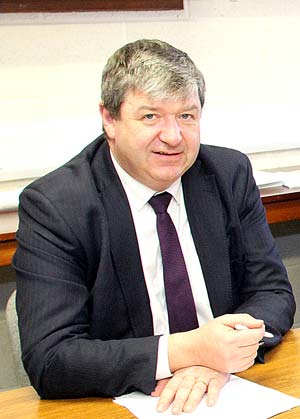 Alistair Carmichael, MP for the Northern Isles, has challenged the government over their continued supply of UK arms to Saudi Arabia, which he believes are being used on civilian targets.
Speaking in the house of commons recently, Mr Carmichael asked whether it was still appropriate to be selling arms to them, given recent events in Yemen.
Responding on behalf of the Government, Liam Fox, the international trade secretary explained that all arms exports are covered by the consolidated criteria and as the judicial review shows.
"The Government pays very close attention, not just to the letter, but the spirit of the consolidated criteria," he said.
Speaking after the exchange, Mr. Carmichael was unsatisfied by Mr Fox's answer.
"I don't know what question Liam Fox was answering, but it certainly wasn't the one I asked," he said.
"Saudi Arabia military action has devastated Yemen, including civilian targets. We should not be arming them.
"If the Government does take the view that continued arms exports to Saudi Arabia are lawful under the consolidated criteria, then perhaps it is time to review the criteria and ensure that never again are British arms used to perpetrate human rights abuses."