lifeboats
Cargo ship aground at Pentland Skerries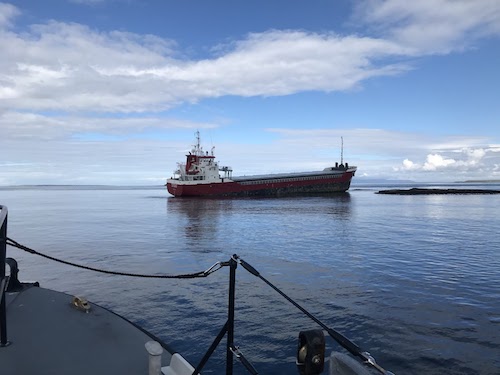 An 89m cargo ship, the Priscilla, has run aground on the Pentland Skerries, between Orkney and the Scottish Mainland.
HM Coastguard have reported that just after 3.30am today, Wednesday, they received a report that the vessel had run aground, approximately 5nm north east of Duncansby Head.
Thurso All Weather Lifeboat and a tug vessel are currently making preparations to refloat the vessel. The Maritime and Coastguard Agency (MCA) emergency tow vessel is also reported to be heading to the aid of the vessel and is expected to arrive around 6pm.
According to the coastguard, the cargo ship 'Priscilla' — with six people onboard — has reported no significant damage and there is no sign of any pollution at the scene.
Kaimes Beasley, Duty Controller for HM Coastguard said: "At this stage the vessel is stable and the crew on board are safe and well and there is no risk to life. This incident is ongoing and we will provide further updates as the situation develops."