politics
Calls for ban on beer tents at rural shows branded "ridiculous" by MSP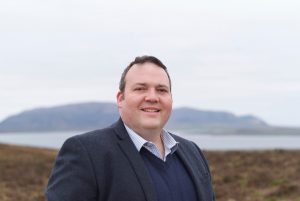 A Highlands and Islands politician has described calls for beer tents to be banned at rural shows as "utterly ridiculous".
MSP Jamie Halcro Johnston was responding to reports that health experts were recommending that the Scottish Government should consider banning the sale of alcohol at outdoor events which are aimed at children and families.
The comments have been made as part of a consultation looking at revised guidance for licensing boards.
Mr Halcro Johnston said: "I have just attended the Forres and Tomintoul highland games in Moray, and I'm looking forward to visiting the Cunningsburgh, Dounby, Orkney County and Keith shows in the next few weeks.
"I am pleased to report that the beer tents were doing a brisk trade and everyone present seemed to be having a very enjoyable time.
"They are a traditional element of the events and, with the agricultural shows particularly, are a chance for those working in farming who do long and often unsociable hours to come together and catch up.
"Also, the revenue they generate makes a vital contribution to the financial viability of the events, as has been made clear in the reaction from show organisers to this proposal.
"Our highland games and agricultural shows are fantastic family events, attracting visitors from across the country and across the World. They must be allowed to remain so.
"Scotland faces plenty of health challenges and I suggest that we focus on those rather than getting side-tracked by a suggestion like this which is obviously going nowhere".