news
Cabinet Secretary visit to Orkney is welcomed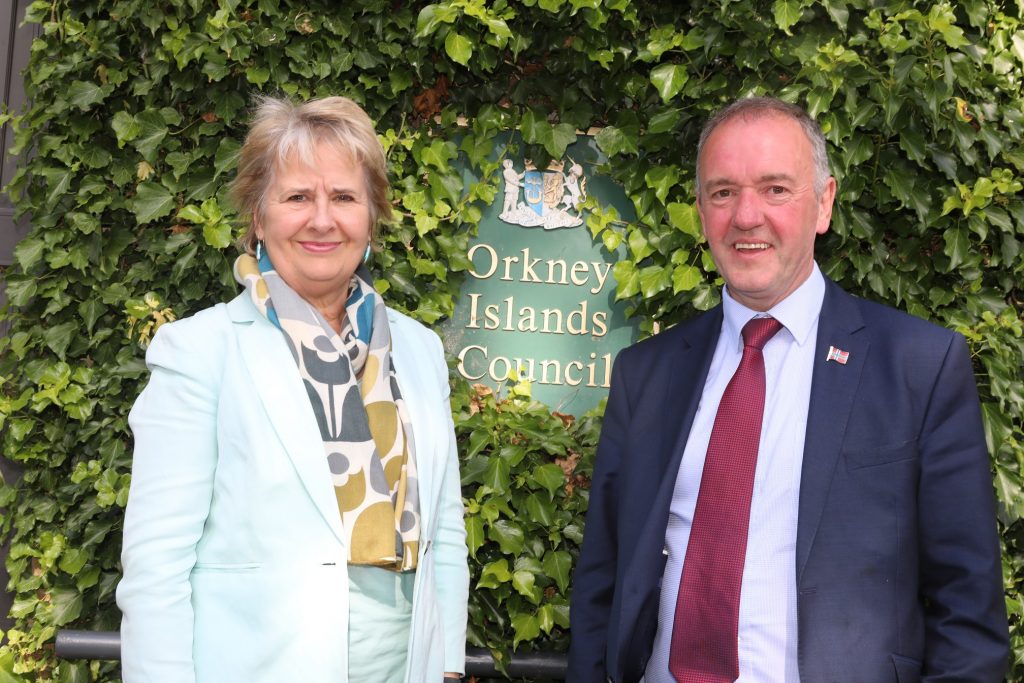 Orkney Islands Council Leader James Stockan says that he welcomed the opportunity for discussions with the cabinet secretary for the environment, climate change and land reform Roseanna Cunningham, who visited Orkney yesterday.
Councillor Stockan invited the SNP MSP to visit Orkney for talks on a range of matters of importance to the council and the wider community.
"I am grateful that the cabinet secretary accepted our invitation and welcome her considerable interest in the areas we discussed today," he said, yesterday, Wednesday.
"Earlier this year, the council joined organisations around the world in declaring a climate emergency – reaffirming our commitment to doing all we can to create a vibrant carbon-neutral economy in the islands.
"We are blessed with many advantages in taking this forward. Orkney already generates more than enough renewable energy to meet the needs of our community. The islands are taking a world leading role as a hub for renewables and hydrogen innovation – and for an ever expanding range of research, development and community-led projects.
"But we cannot do this alone and continuing support from government will be crucial if we are to overcome the challenges and so make the most of the opportunities for Orkney to take a lead in achieving our shared carbon-neutral ambitions."
He added: "This was a key focus for what were very positive discussions."
During her time in Orkney, Councillor Stockan accompanied the cabinet secretary on a visit to the Kirkwall Harbour Flood Defence Scheme, a £1.1 million project backed by 80 per cent funding from the Scottish Government.
There was also a visit to the project to supply locally produced 'green' electrical power to the MV Hamnavoe while docked in Stromness – substantially reducing the ferry's carbon emissions.
In addition, the cabinet secretary saw the work of Kirkwall-based Restart Orkney, a social enterprise which sells good quality second hand furniture and other household items at affordable prices.
The venture helps protect the environment, as many of the items would otherwise have ended up being incinerated.