news
Bus fares set to rise in Orkney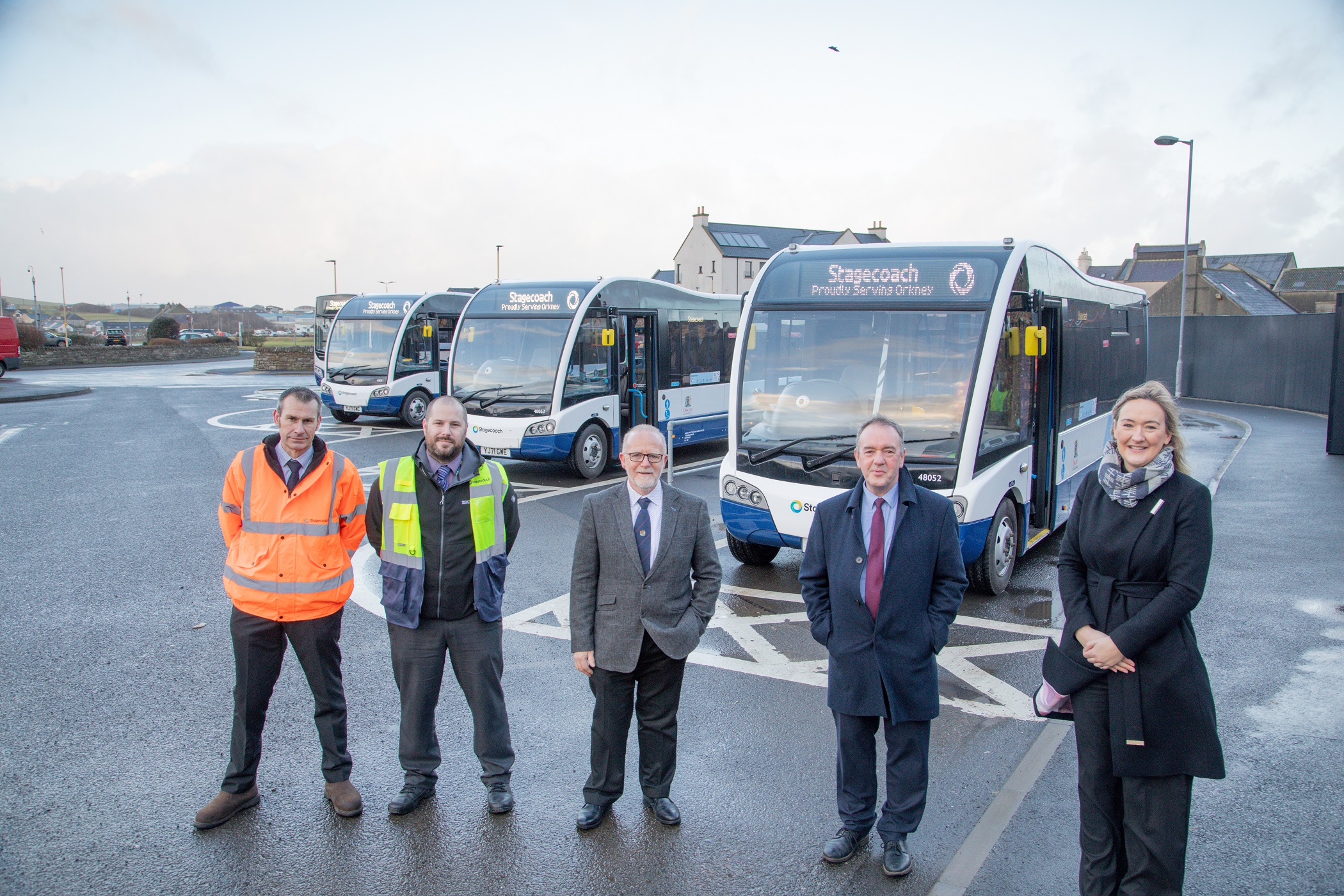 Bus fares in Orkney are set to rise next month, amid mounting fuel costs and increased staff wages, Stagecoach has confirmed.
The transport operator, which runs public bus routes across Orkney, is set to increase fares across its Highlands and Islands network from May 8.
According to the company, the new ticket prices will add on average 4.8 per cent onto the cost of daily bus travel.
These increases reflect the rising costs of running services.
According to Stagecoach, costs across the bus industry have risen by around 12 per cent since 2019, mainly driven by fuel and staff wage increases.
In 2021, Stagecoach Highlands made moves to simplify its fares and tickets in an effort to make them more consistent and easier to understand. The company created new multi- journey zones and tickets offering more flexible travel options such as a new Flexi 5 ticket, offering a saving of 20 per cent. Multi use tickets were also made available at discounted rates to children under 16 and students.
Almost all the money received in fares goes towards paying for the day-to-day running of services as well as investing in improvements, according to Stagecoach, with the cash pocketed by operators remaining "significantly below" pre-pandemic levels.
David Beaton, managing director for Stagecoach Highlands, said: "Stagecoach has consistently delivered some of the lowest ticket prices in the country and we are committed to continuing to keep fares as low as possible for our passengers.
"Like many sectors of the economy, bus operators are seeing significant cost inflation, primarily driven by increased fuel and staffing costs. At the same time, the money bus operators receive in fares to keep services running remains significantly below pre-pandemic levels.
"As well as paying for the day to day running of the country's vital bus networks, ticket costs help us to continue investing in improvements for our passengers, and pay for bus workers who have worked hard to keep communities connected and services running during the pandemic."
Customers under the age of 22 can benefit from free bus travel across Scotland, following the introduction of the Under 22 concession scheme by the Scottish Government.
More details on how to apply for free travel can be found at www.getyournec.scot.
Stagecoach is making significant investment in improvements for customers, and investing in new greener vehicles as part of its sustainability strategy.
Key improvements include:
 Launch of a new dedicated customer contact centre providing customers with an easily accessible one-stop contact point for getting help with any queries about their bus service.
 As part of the customer transformation strategy, Stagecoach is making major investment in a new customer relationship management system to help provide tailored support, better understand customers' end-to-end journeys, and quickly address any emerging common issues.
Introduction of simpler, more consistent fares, easier to understand ticket types and through the use of technology, delivering new and more flexible products.
Investment in greener vehicles, including electric buses, as part of an overall target for a zero emissions UK bus fleet by 2035.
Investment in new technology to help provide improved timetables and more reliable services.
For more information about ticketing and fares, you can visit www.stagecoachbus.com