sport
Bumper turnout hoped for to celebrate parkrun's first birthday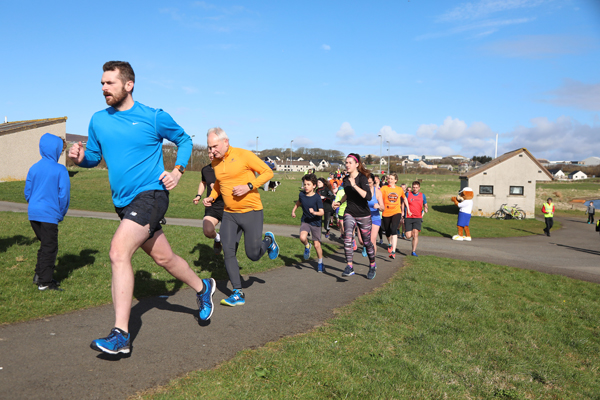 Kirkwall's parkrun — a free, weekly 5K fun run — will celebrate its first birthday on Saturday morning, with organisers hopeful that a bumper turnout will help mark the milestone.
This Saturday's 52nd run, beginning at 9.30am at the Peedie Sea, will mark 12 hugely successful months, and event director Billy Groundwater hoped to see another good turnout.
Mr Groundwater said: "We're hoping to get as many folk to take part as possible. We would like to get a good number from those involved throughout the year — both running and volunteering.
"It is a huge effort for a lot of folk who come along and volunteer week-in, week-out to make the thing work.
"I think its important to mark the fact that we've done this for a year. It's been a success and a lot of folk do enjoy it every week, so that's really what it's about."
Kirkwall's parkrun, held at the Peedie Sea every Saturday morning, is one of 46 runs held in Scotland. In the last 12 months, 861 people have taken part in the second most northerly parkrun in the UK. Close to two million runners take part in parkruns every week worldwide.
Mr Groundwater paid tribute to the dedicated volunteers who are integral to the hosting of the run, while he added that fancy dress was also optional for the day.
More information on Kirkwall's parkrun can be found via their Facebook page or at www.parkrun.org.uk/kirkwall/