news
Blueprint for developing Kirkwall agreed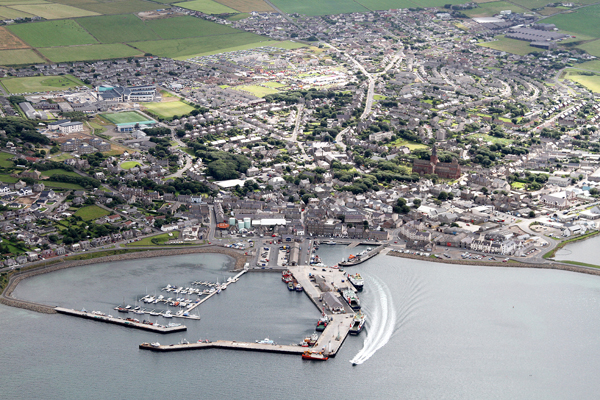 Orkney Islands Council has agreed a document which will guide and shape Kirkwall's development over the next two decades.
The Place Plan for Kirkwall was generated through the Your Kirkwall community engagement initiative during 2017/18 and the document will be taken into consideration when planning projects.
It will also help to guide council and community planning partnership policies and activities on other key issues like transport, roads, housing, education, tourism and economic development.
The plan also helps to support the community with projects they wish to take forward themselves too, for example ideas to improve a number of green spaces across the town for public enjoyment.
Councillor Leslie Manson said "This has been a very rewarding process, during which we have spoken to residents, community groups, local businesses and voluntary organisations.
"We also made a particular effort to engage with young people through the schools and youth organisations, because they arguably have the biggest long-term stake in the future of the town.
"What started as a blank sheet of paper has become a community-based direction of travel and an ambitious vision with suggested projects that can be led either by the council, developers or the community themselves.
"It may not be possible for all of it to be achieved during this council term, and in this time of financial constraint some of the more expensive options may not attract sufficient funding. However, creating this blueprint for the town will help the council and community work together to achieve as much as we can."
The council is now working to help community groups to find external grant funding to bring forward their ideas.
To read the full document and for updates visit www.yourkirkwall.com and the Your Kirkwall Facebook and Twitter feeds.