news
Blocking the bus in the 'Hope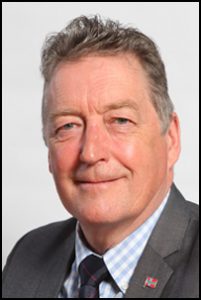 Police Scotland and Orkney Islands Council are asking drivers to 'think bus' when leaving vehicles in St Margaret's Hope.
The X1 service is frequently prevented from travelling through the village when stationary cars and vans block the narrow entrance to the Back Road from Pier Road and Cromarty Square.
"If the bus can't travel along the Back Road it has to take the new road instead and passengers waiting in the village miss their bus," said East Mainland, South Ronaldsay and Burray councillor, Steve Sankey.
"It's a growing problem and something bus users and the local community council have raised with me. People expect a reliable service and I can understand their frustration. We're joining with the Police in asking drivers not to block the way into the Back Road and find somewhere else to park that doesn't affect the bus."
Chief Inspector Matt Webb, Police Scotland Area Commander for Orkney, said: "We will take action if vehicles are left in ways which restrict the passage of the local bus service.
"We would rather not do that if possible – and I would encourage drivers to be considerate and play their part in making sure buses can move freely through the narrow streets of the village."
If you have any comments or feedback on bus services, please contact the Transportation Team at the Council at transport@orkney.gov.uk or 01856 873535. You can also fill in a transport feedback form on the Council website at: http://www.orkney.gov.uk/Service-Directory/T/Transport_2.htm