news
Black ice warning issued for Orkney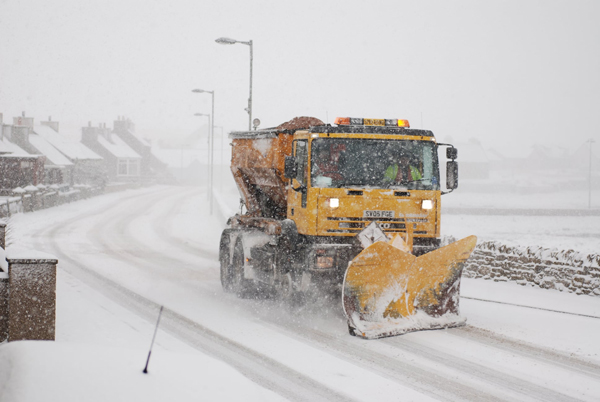 Orkney Islands Council (OIC) has issued a warning for black ice, later this weekend.
It may be hard to believe given sunny spell we've had these past couple of days, but a wintery spell is set to hit the country on Sunday. 
OIC's roads team have advised that there is the potential for black ice on the county's roads throughout next week, starting Sunday night. They
 expect road temperatures to dip below freezing every night from Sunday.
According to the council, Orkney can also expect some snowfall, with the heaviest snow likely to be Sunday and Monday evening when we could see a couple of inches each night.
As a result, it's very likely that the gritters will be out all next week. OIC is urging folk to remember the "golden gritter rules" —  don't overtake our gritters, and don't assume a road is safe just because you've seen a gritter. Salt takes time and traffic to help activate it.
While snow might melt during the day, it can freeze overnight — as can damp air coming into contact with very cold road surfaces. So, a road that looks wet can actually be icy.
An OIC spokeswoman said: "Please, speak to inexperienced drivers in your household about the importance of driving to conditions and the risk of black ice next week.
"Make sure they are prepared for winter driving with warm waterproof clothes, drinks and snacks, and a fully charged phone.
"And a final heads up — forecasts are indicating high westerly/northerly winds from Sunday right through to Tuesday night. This could easily see gusts approaching 60mph.
"So bring in that outdoor garden furniture!"