sport
Beach Race the highlight of this weekend's sport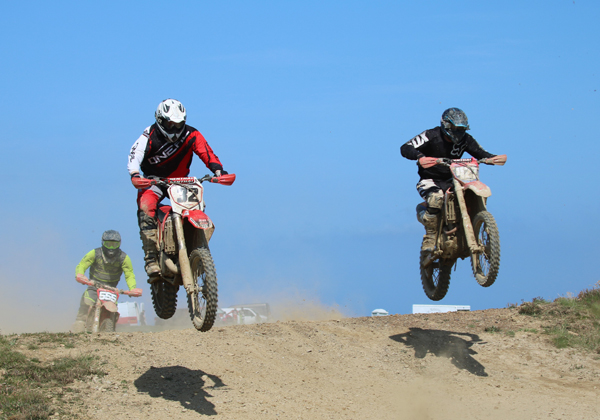 The biggest motorsport event of the year, Orkney Motocross Club's Beach Race is set to provide thrills and spills once again.
It is a bumper two-day action packed weekend, beginning at Heddle Hill in Finstown on Saturday before moving to the Bu Sands in Burray on Sunday for the famed three-hour Beach Race spectacle.
Around 100 riders from across the north of Scotland as well as local riders are set to compete in the gruelling test of endurance.
Edinburgh rider Pete Mitchell is once again the man to beat in the senior race which is scheduled to begin at 12.30pm.
Times for the weekend is at the bottom of this article.
On a different sort of track, sprinter Taylah Spence is in Birmingham as she competes against Britain's best athletes at the Muller British Athletics Championships.
The Birsay athlete will compete in the 200-metre event having accepted her invititation to the event after winning a silver medal in the event at the NatWest International Island Games in Gibraltar in July.
She will compete on Sunday.
On the football pitch, Friday night sees the 'B' League conclude. Firth play Barriers United at home while champions Isles United host Harray.
The semi-finals of the Highland Industrial Supplies Heddle Cup also takes place tonight with Thorfinn taking on Rendall at the Bignold and Rovers travelling to play Stromness.
All games start at 6.30pm.
On Sunday, attention turns to the West Mainland competition, the Thornley Binders. Evie take on Birsay at 3pm and there is an all-Stromness clash between the town's Parish and Burgh sides at 6pm.
Also on Sunday, William Sichel will begin his latest world record attempt in Milwaukee, USA.
Beginning at 6pm UK time, the Sanday ultra-marathon runner will compete in the Six Days in the Dome indoor track race.
He is setting his sights on breaking the current overall world record for the greatest distance run in six days by someone in his age-group (over 65).
There's also the usual competitions on the county's golf courses as well as the Flotta 10K on Sunday.
Registration for the 10K is on arrival with boats departing Houton at 9.45am and 9.55am, and Lyness at 10.40am, returning at 3.30pm.
Orkney's mixed hockey side is also in Shetland for the annual inter-county clash.
Beach Race times as follows:
Friday, 7pm-8pm: Signing on at Heddle Hill.
Saturday, 7.30am-8.40am: Signing on at Heddle.
9am: First practice session.
Sunday, 8am-9am: Signing on at the Bu.
8.30am: Auto Beach Race.
9.30am: 65s Beach Race.
10.30am: 85s and Rookies Beach Race.
12.30pm: Adults Beach Race.