news
Back at the site of 11th century Norse farmstead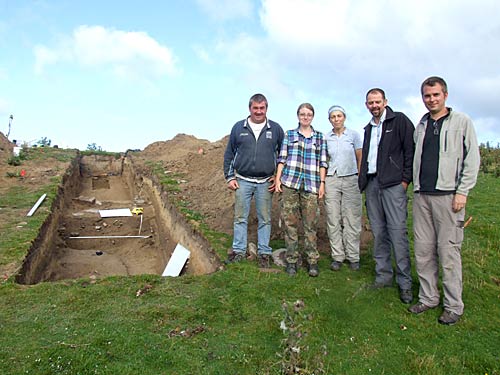 A team of archaeologists from Oxford University have been back in Sandwick this week, investigating a settlement mound opposite the Bay of Skaill.
The mound has been the focus of excavations in previous years and contains a well-preserved Norse longhouse. But this year, a small team returned to closely examine a section of the mound, on the periphery of the farmstead.
Dr David Griffiths explained: "When we finished the excavation of the longhouse last year, we felt we needed a little bit more information about the edges of the area, in particular the burn, which we thought was very important to the site."
Dr Griffiths has also confirmed that the main phase of the longhouse excavated last year dated from the early 11th century, but was only in use for a few generations.
Full details in next week's The Orcadian