news
Arts opportunities at the new Balfour Hospital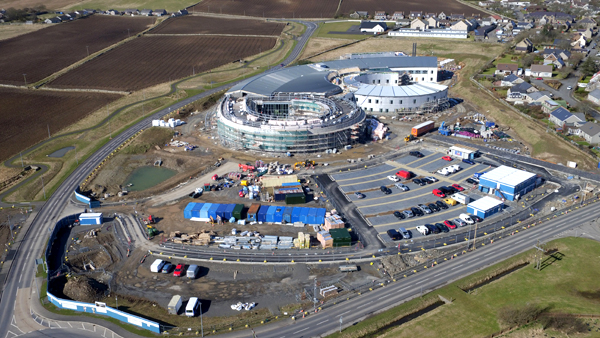 Two creative arts opportunities have been announced for the new £64 million Balfour Hospital.
An opportunity has now become available for an artist to take up a six-month residency within the old and new hospital and healthcare facilities, playing a key role in commemorating an historic moment for health care in Orkney during the transition between the two buildings.
The second creative arts opportunity is for an artist or curator to review the Balfour Hospital's current art collection and develop a scheme for the re-hanging and display of works in the new building.
NHS Orkney has an existing collection of around 250 artworks, many of which are on display within the existing hospital.
The new Balfour Hospital is scheduled to be completed by February 2019.
Details on the full project briefs can be downloaded from Orkney Island Council's Arts Opportunities and Funding page.