news
Archaeologists due back on the Brough of Deerness this week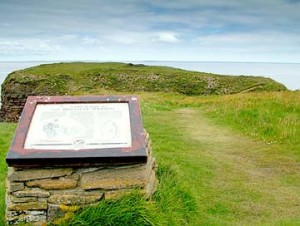 Archaeologists are due to return to the Brough of Deerness tomorrow, Monday, for the third season of excavations on the rocky islet.
An excavation team, led by Dr James Barrett, of the University of Cambridge's McDonald Institute for Archaeological Research, will be back on the Brough on Monday, June 20, finishing, six weeks, later on July 29.
Dr Barrett and his team were last on the Brough in 2009.
Then, the excavations confirmed that, in its latest phase at least, the Brough was the site of a high-status Norse settlement — probably the stronghold of a Viking "chieftain" — and a settlement that was as much a symbol of power and prestige as it was a stronghold.