heritage
Anniversary of HMS Royal Oak sinking marked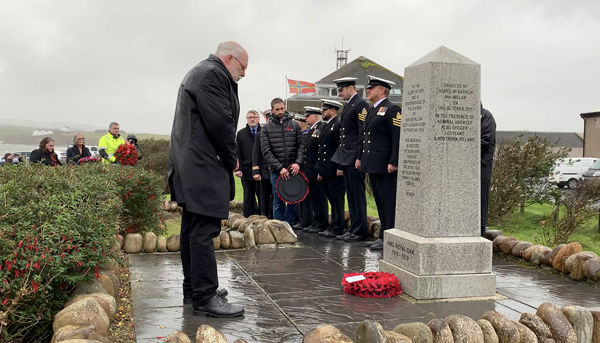 Commemorative events were held today, marking 82 years to the day since 835 men and boys lost their lives when HMS Royal Oak was torpedoed inside Scapa Flow.
A service took place at the Garden of Remembrance at Scapa this morning, before wreaths were laid over the final resting place of the ship.
The battleship was torpedoed by German submarine U-47 in the early hours of October 14, 1939.
Of the ship's complement of 1,234 men and boys, 835 were killed that night, or died later of their wounds.
Members of the Royal Oak Association travelled from across the UK, joining locals to pay tribute to those who were lost, as did members of the Royal Navy Northern Diving Group, who changed the White Ensign on the hull of the ship.