news
Airline steps in to help Orkney football team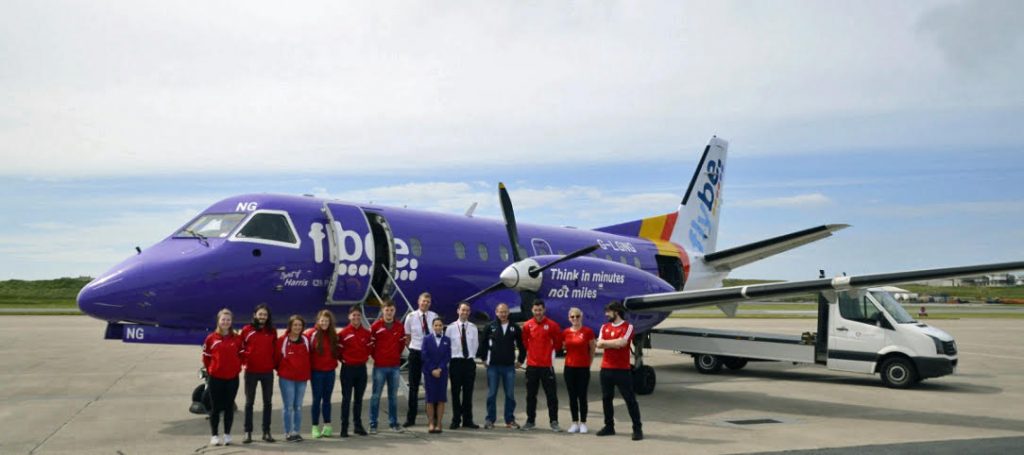 Airline operators Loganair stepped in at the last minute over the weekend to guarantee travel arrangements for the Saturday's all-important Milne Cup inter-county football match-up between Orkney and Shetland.
The clash, on Shetland, hit problems when a mix up on travel arrangements meant that the all-amateur players of the Orkney team, were struggling to get back home in time for their work.
According to Loganair, the company received a call late on Friday to say that Orkney's travel plans had gone awry.
Given it is the height of the holiday season, regular scheduled flights between Orkney and Shetland were too full to accommodate the 23-strong Orkney Amateur FA team and support staff.
However, the airline's Charter and Operations team sprung into action to put an extra aircraft into service and call a standby crew in to work to fly a special charter for the team from Sumburgh back to Kirkwall on Sunday afternoon – ensuring the Orkney  footballers could all get back for their next shift at work.
Some members of the Orkney women's hockey team, which was facing Shetland in the Lady Hamilton Cup over the weekend, filled the spare seats.
As for the football match itself, Shetland took the victory, winning 2-0. The Orkney hockey team won their match 2-1.